It's that time of year again, and we couldn't be more excited for the first home game of the season! The Wynne Yellowjackets are ready to hit the field at Yellowjacket Stadium, and we want you to be a part of the electrifying atmosphere!
New Season, New Rules: What You Need to Know
Before Friday, we wanted to alert you to some changes we've made to our game day experience. Here's what you need to know to ensure everyone has a safe and enjoyable time!
Road Closures and Parking
For Yellowjacket home games, Lemons St. and Jackson Ave. will be closed to traffic from 4 PM until all visiting buses depart. Access to these streets will be reserved for school and emergency personnel only.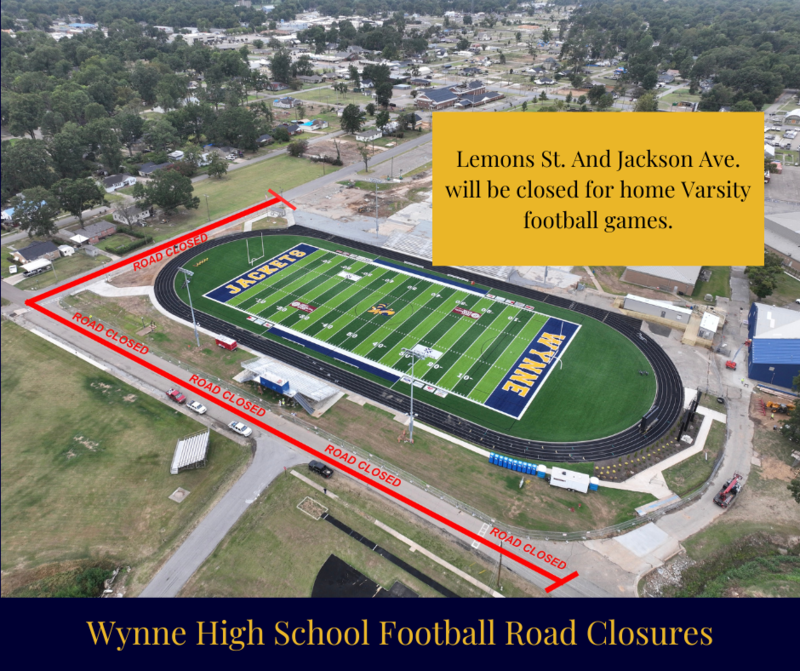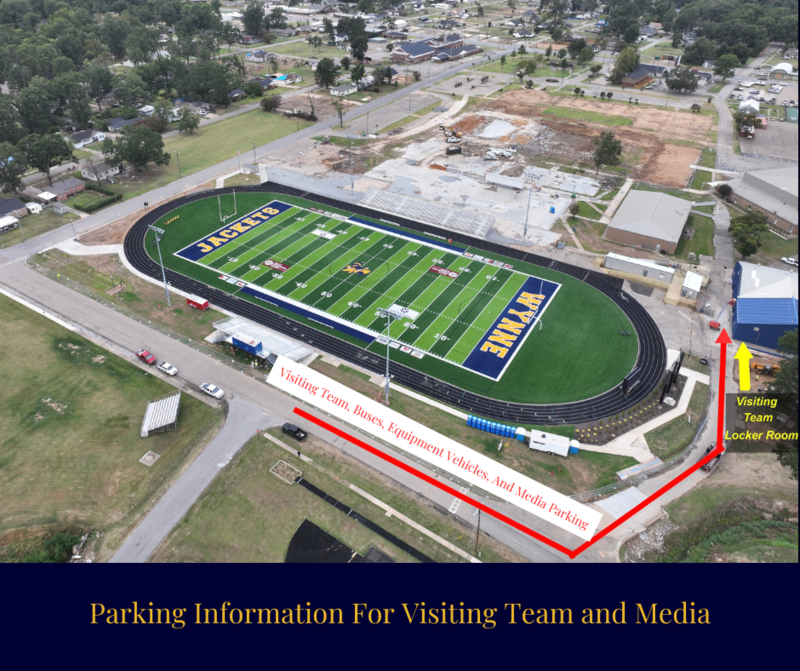 Spectator Parking
Fans should park in the designated areas shown in GOLD on the map below.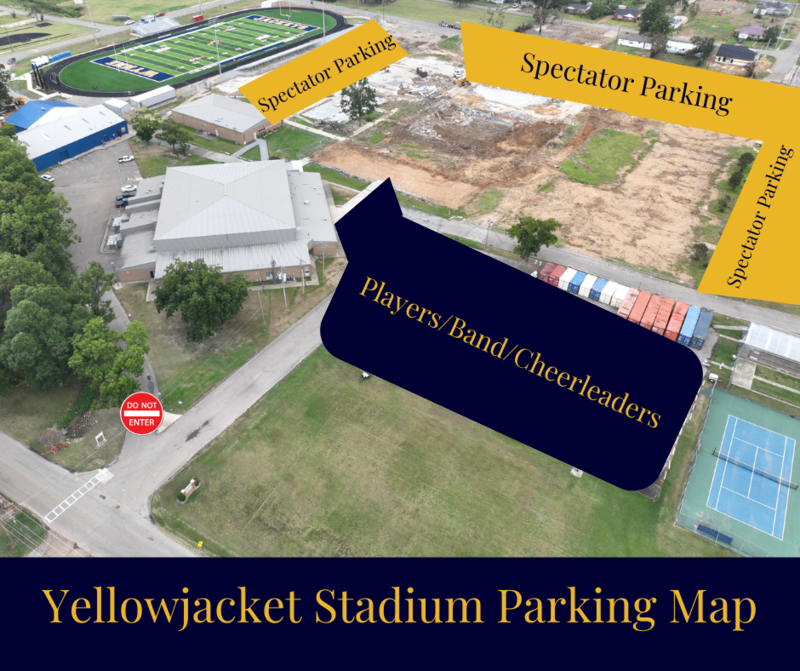 Tailgating
Those who wish to tailgate may reserve a spot in the GOLD area by contacting the Athletic Director's office.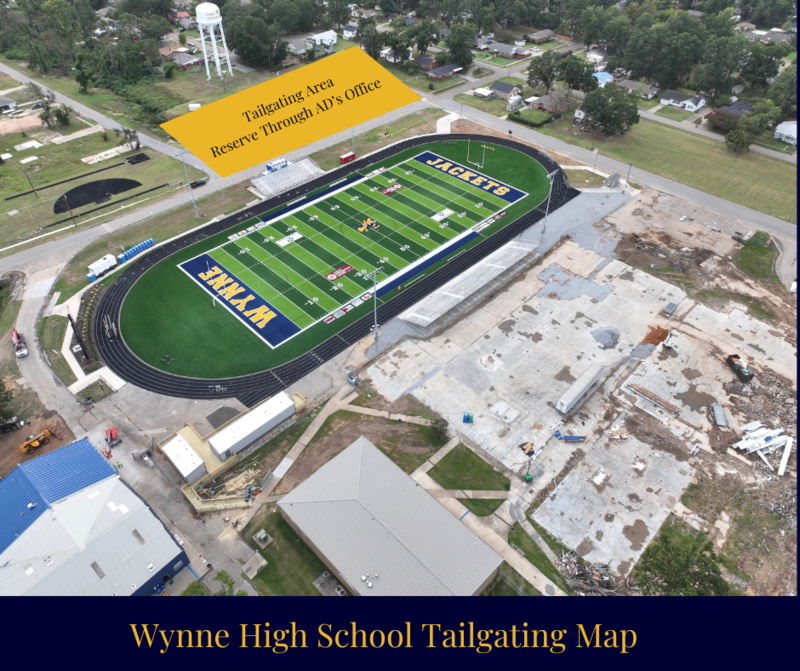 Stadium Map
Clear Bag Policy, Ticketing, and Entry:
The Wynne School District is implementing a clear bag policy to enhance safety and security at our school events. This policy ensures a streamlined entry process while prioritizing the well-being of our community members. All attendees are required to adhere to the following guidelines:
Permitted Bags:
Clear plastic, vinyl, or PVC bags not exceeding 12"x6"×12"
One-gallon clear plastic bags (similar to Ziploc)
Small clutch bags, approximately hand-sized, with or without handle/strap
Prohibited Bags and Items:
Backpacks, including clear backpacks
Diaper bags
Binocular cases
Camera bags
Computer bags
Fanny packs and cinch bags
Luggage of any type
Briefcases
Purses larger than a clutch bag
Large seat cushions exceeding 16"
Seat cushions with pockets, zippers, compartments, or covers
Artificial noisemakers
Laser pointers
Glow sticks
Weapons of any kind
Outside food and drink
Pets except certified ADA service animals)
Recording devices (audio & visual)
Medical Exceptions:
Guests with medically necessary items must undergo proper inspection. These items will be allowed inside after a thorough screening.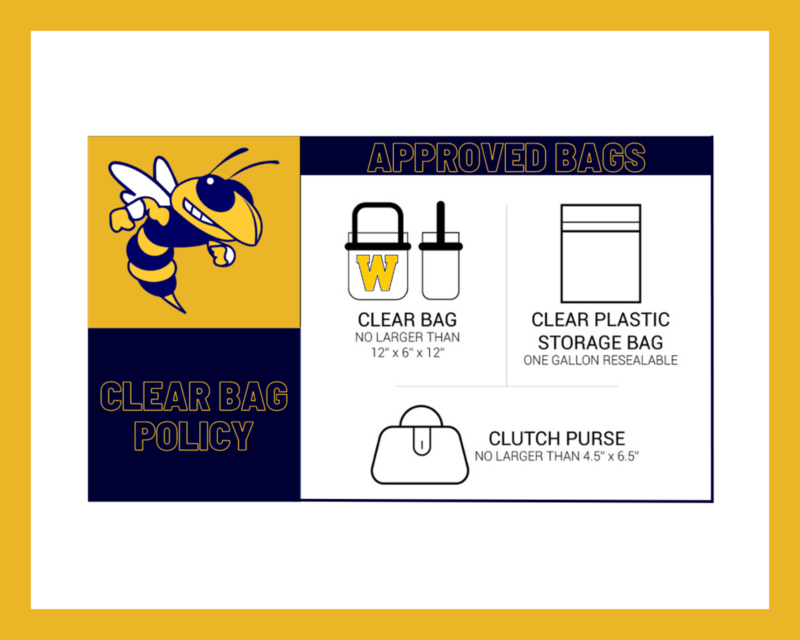 Entry Screening:
All individuals entering our venues will also undergo a security screening process. including passing through a metal detector (magnetometer). This ensures a safe space for all attendees, aligning with best practices observed at other performing arts venues, arenas, and stadiums nationwide. We believe these security procedures contribute to an atmosphere where fans can enjoy the excitement of high school sports and extracurriculars while feeling confident in their safety. We ask fans to arrive early to ensure that the entry screening process is completed before the start of the event.
Due to construction, Yellowjacket Stadium will only operate one ticket office for entry. The ticket office is located in the southwest corner of the stadium off Jackson Ave. Fans should arrive early to ensure quick access to the stadium and avoid any delays in the security screening process. Once inside the stadium, they should make their way to their respective seating areas prior to kick-off.
Now that you're in the know about the changes to our gameday operations, it's time to show up and cheer on the Wynne Yellowjackets!
We'll see you at the game!