Congratulations to these Spelling Bee Winners: 1st Place - Matthew Brodbent; 2nd Place - Tramya Roberts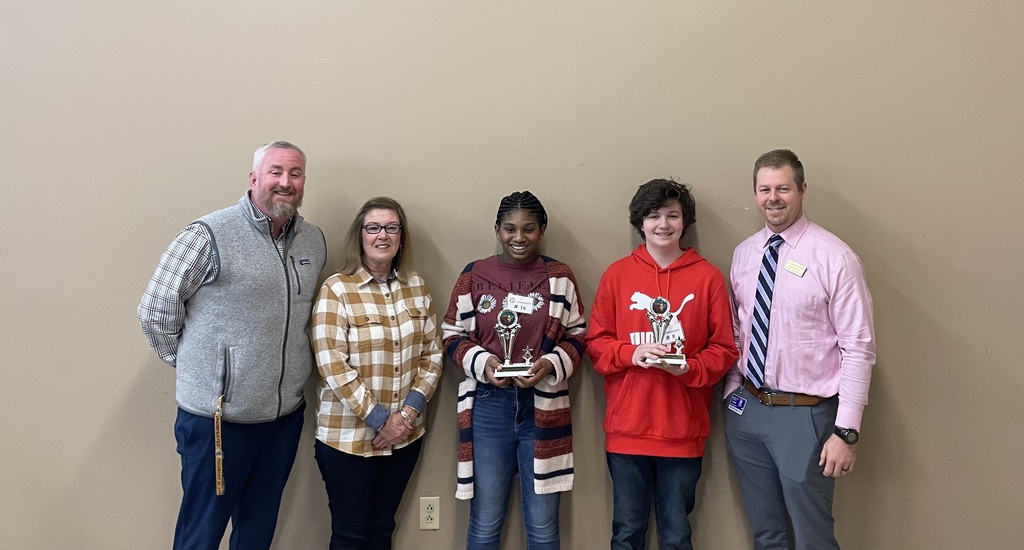 Thank you for a wonderful Kindergarten Registration, we really enjoyed seeing you all! If you were unable to make it, pre-registration is now available online or by clicking the following link:
https://forms.gle/RBWERB6JujMGETLXA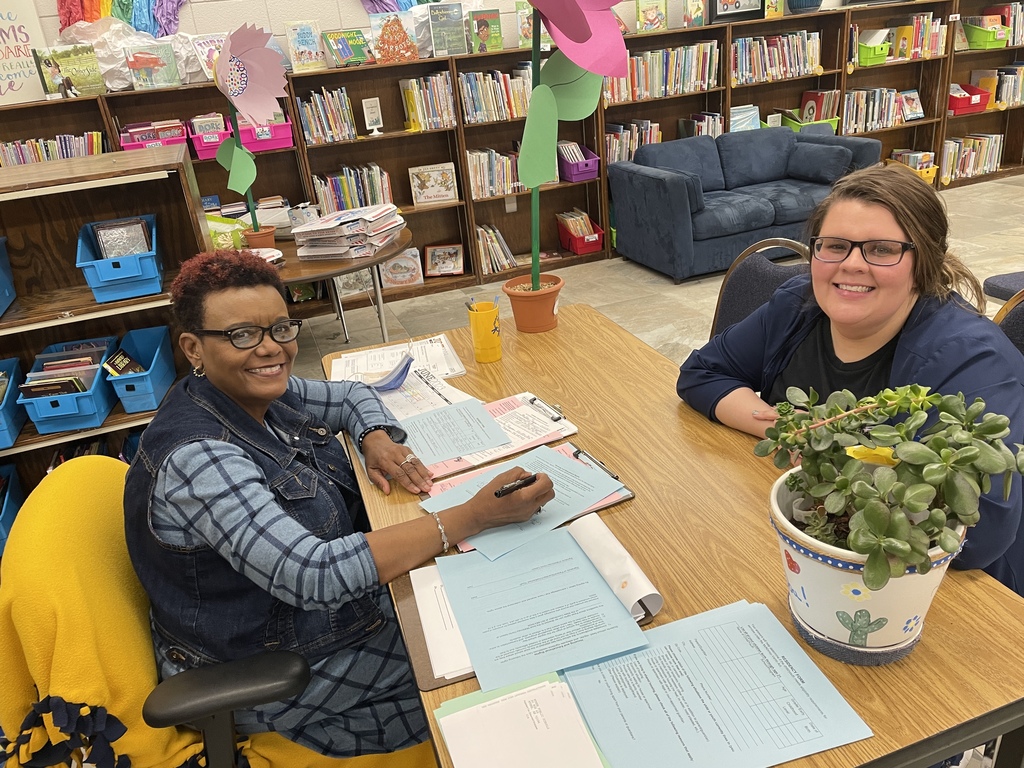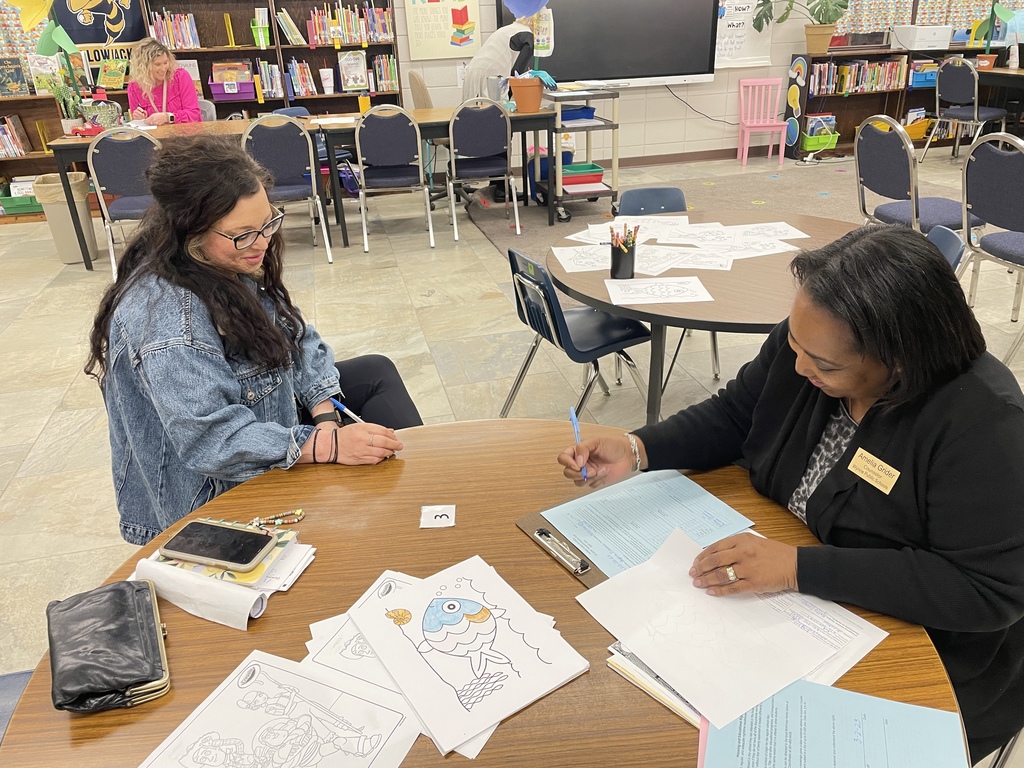 Congratulations to the Wynne Jr High School FBLA State Qualifiers!!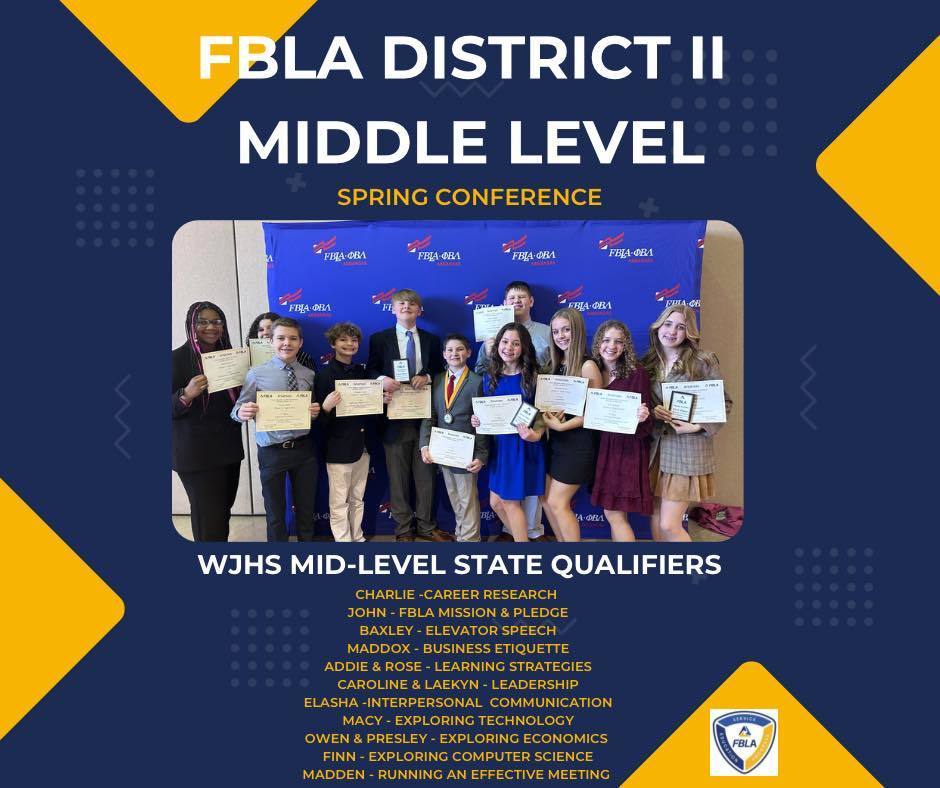 Mayor Jennifer Hobbs signed a proclamation declaring February as Career and Technical Education (CTE) month in Wynne. CTE engages students and prepares them with the skills they need for fulfilling careers in vital, in-demand industries and occupations. Governor Sanders signed a similar proclamation which states that "Students in career and technical education programs participate in authentic, meaningful experiences that improve the quality of their education and increase student engagement and achievement." Wynne High School offers students the opportunity to gain experience in careers such as Culinary, Engineering, Digital Cinema, Unmanned Aerial Systems, Agricultural Power, Structural and Technical Systems, Marketing Business Applications, Medical Skills and Services and more. In order to attain more information, please contact Chris Davis, CTE Coordinator at
cdavis@wynneschools.org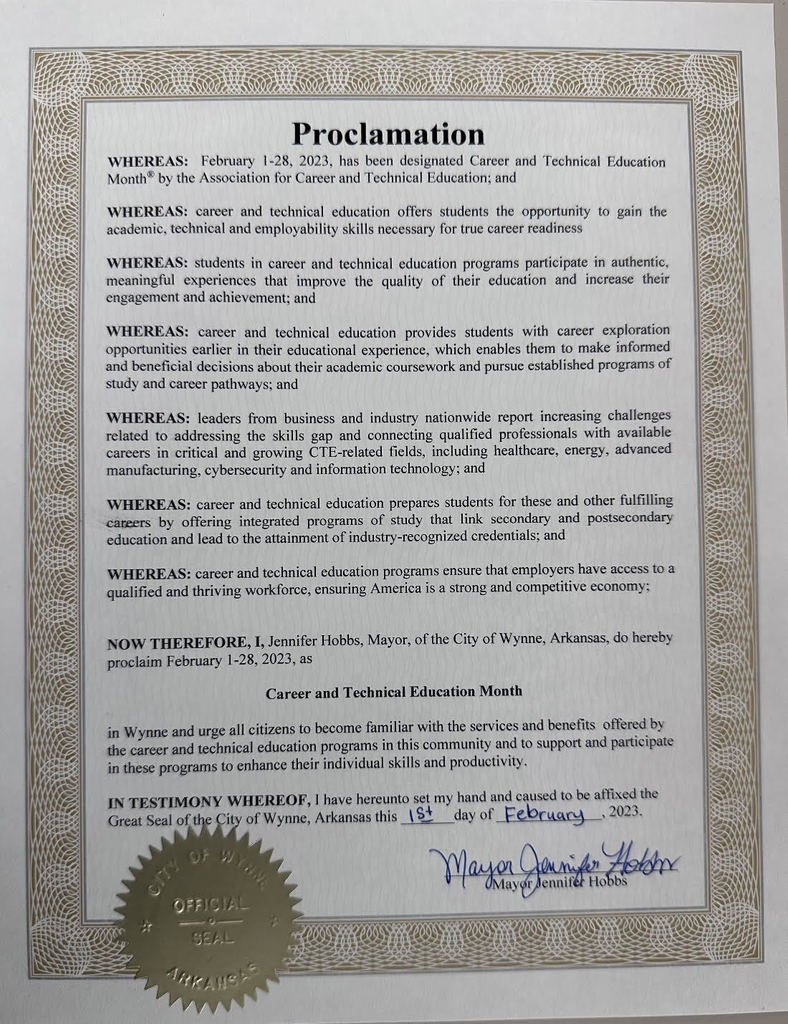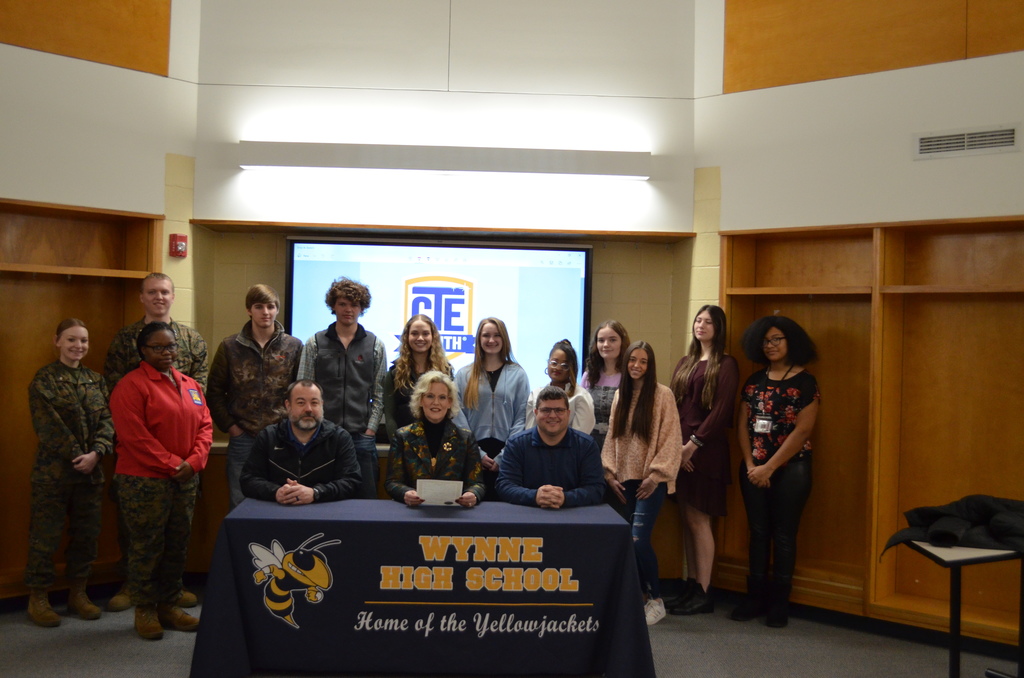 February is Career and Technical Education (CTE) month. CTE prepares students for careers in both high-demand and high-wage fields. Wynne Public Schools offers 15 unique programs of study with over 47 different class options in various occupational areas such as Agriculture Power and Technical Structures, Engineering/CAD, Drones, Marketing Business Enterprise, Health Occupations and more! We would love to have you join one of our programs. Don't live within our district? With school choice, you have the opportunity to be a part of these skills based, hands on programs. Apply today using the online School Choice Application!

Due to low temperatures tonight with a significant number of routes still covered with ice, Wynne Public Schools will be closed Friday, February 3rd for AMI day number 4. We hope all our families continue to stay safe and we look forward to seeing all our students and staff on Monday. We pray all our Jacket families have a blessed weekend.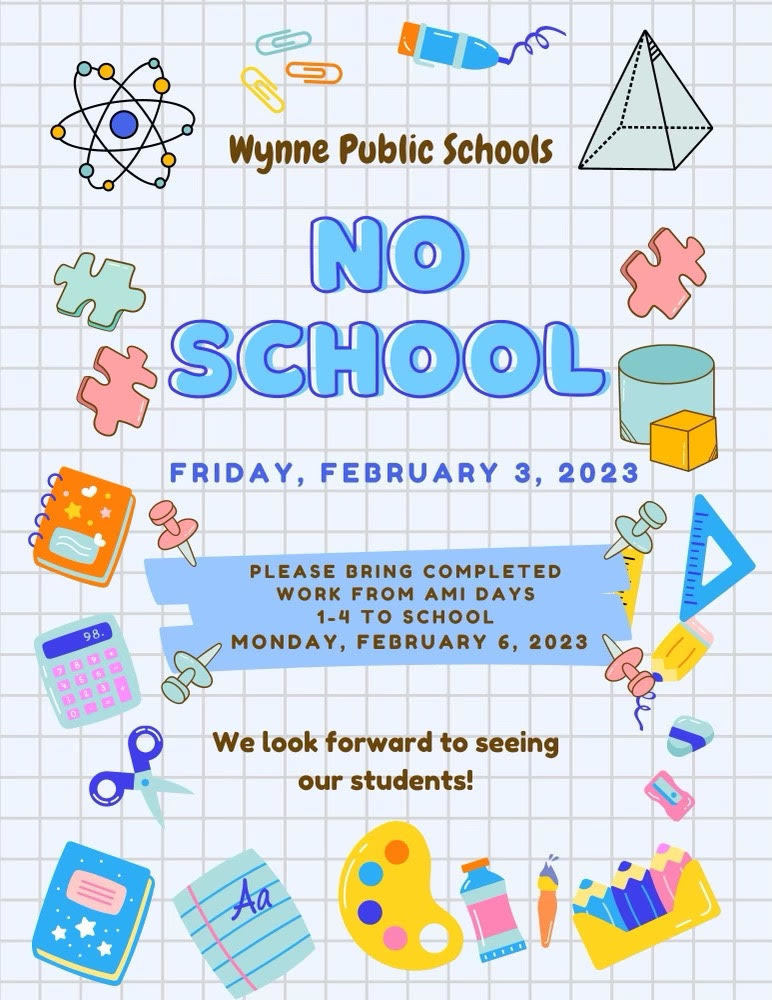 Wynne Public Schools will be closed on Wed, February 1 for inclement weather.

Wynne Public Schools will be closed on Tuesday, January 31 for AMI Day 1 due to inclement weather.

All school closures will be posted on the district website/sign and radio, KAIT, KATV, and Channel 3 in Memphis will be notified.

Wynne Schools appreciates each of our building principals.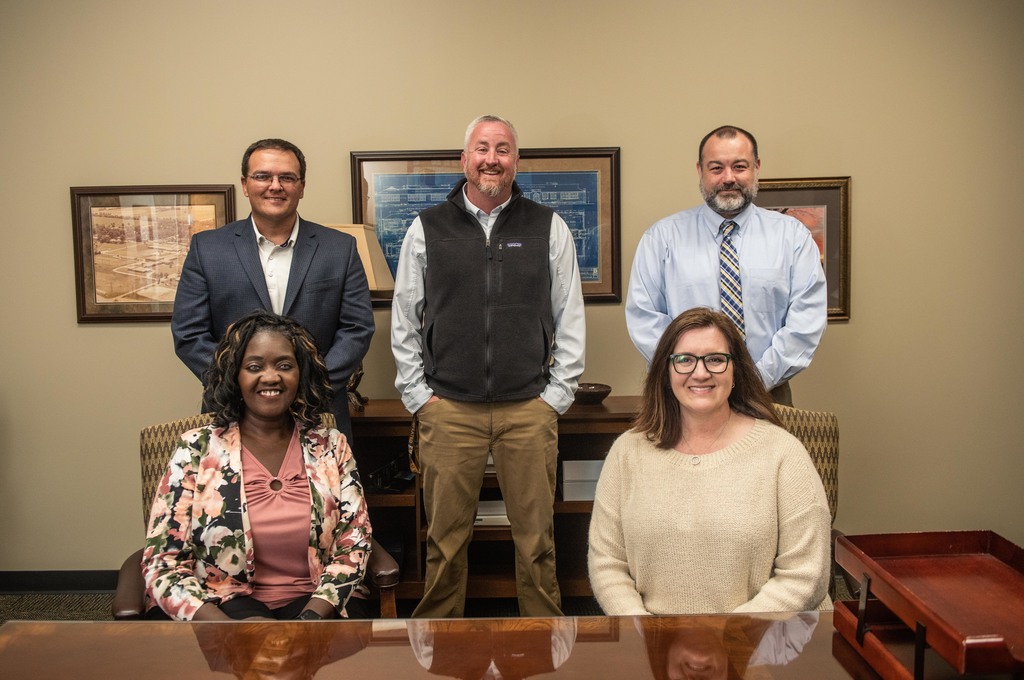 The WHS Choral & Drama Department are pleased to share!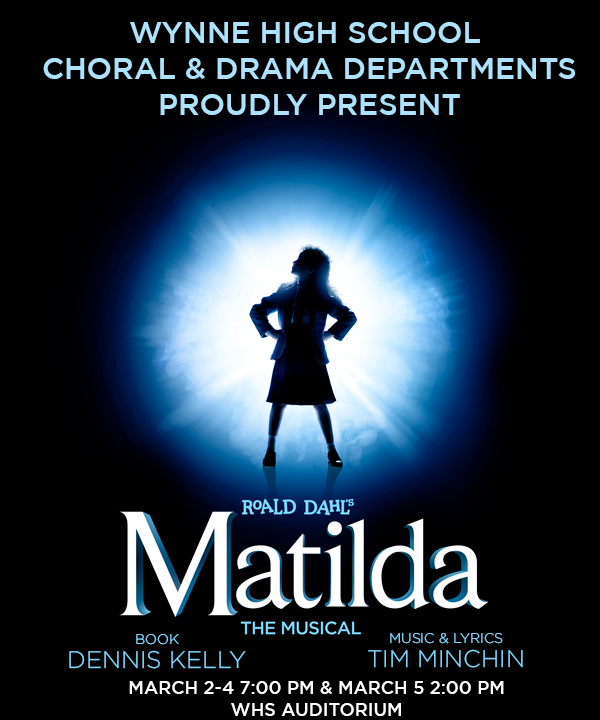 2022 WHS Fall College Fair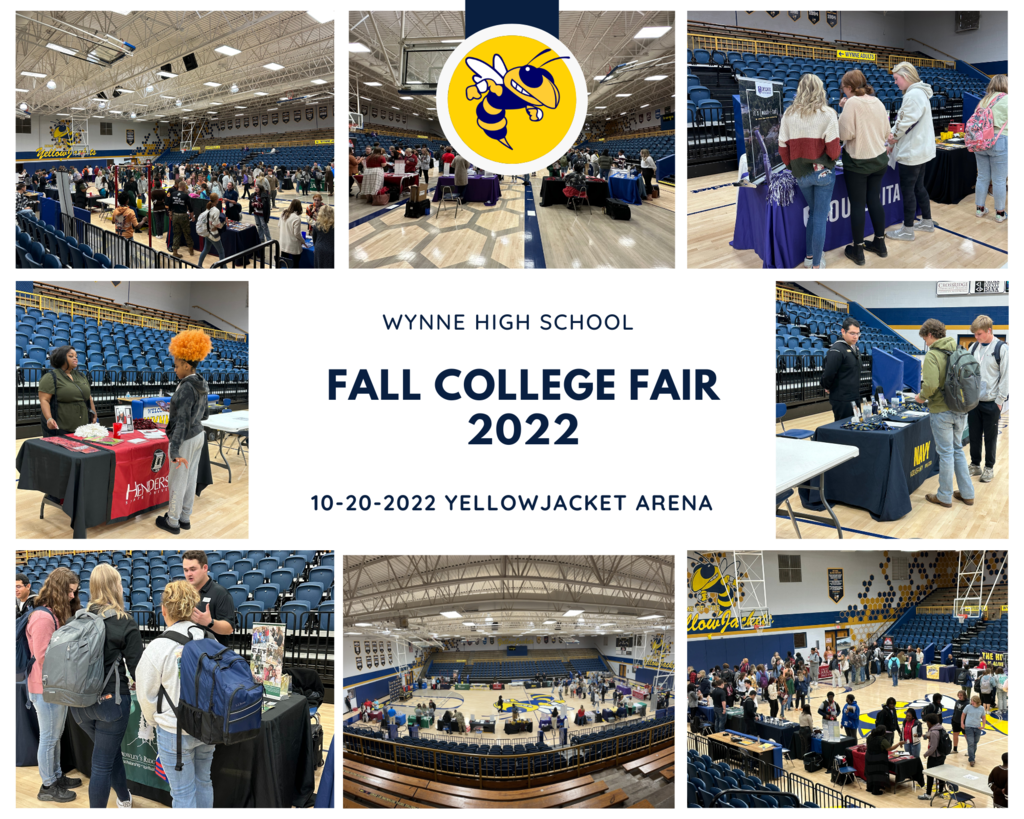 Annual Report to the Public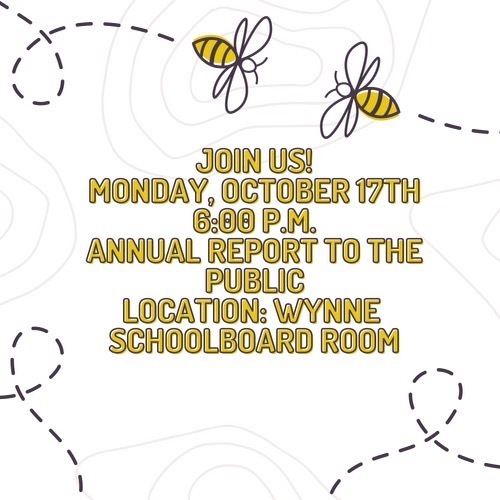 Thank you Mayor Hobbs for attending the Fire Safety Program today!

School Flu Clinic

October 2nd is National Custodian Day! Wynne School Staff and Wynne School Board appreciate the custodial staff for all their hard work and dedication.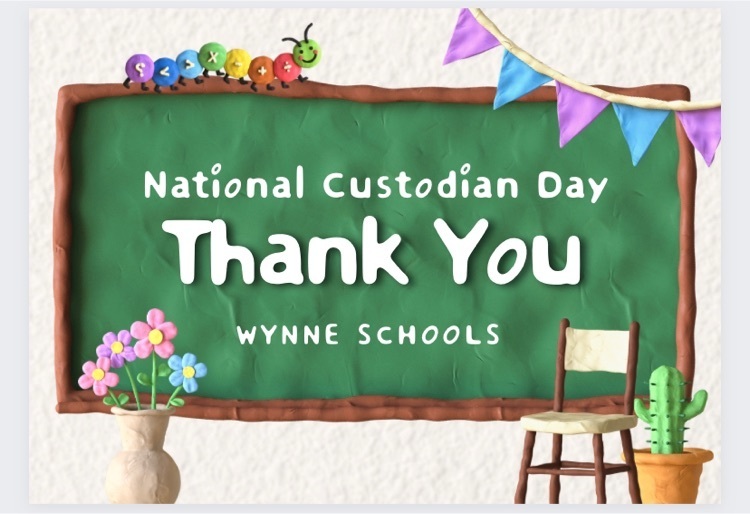 Calling all Flag Alumni!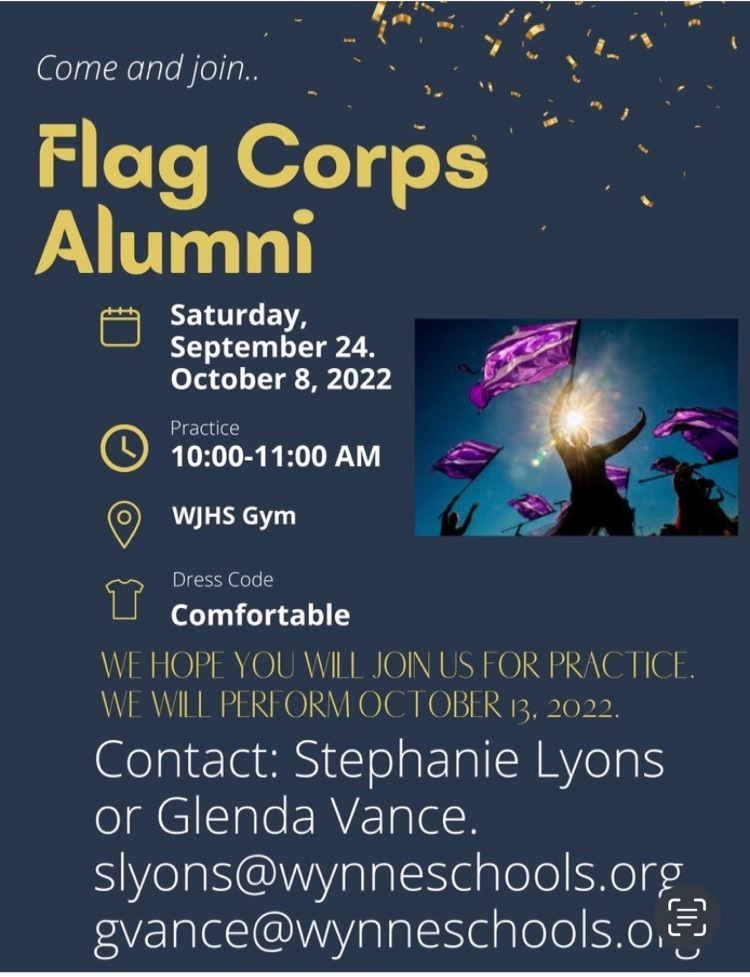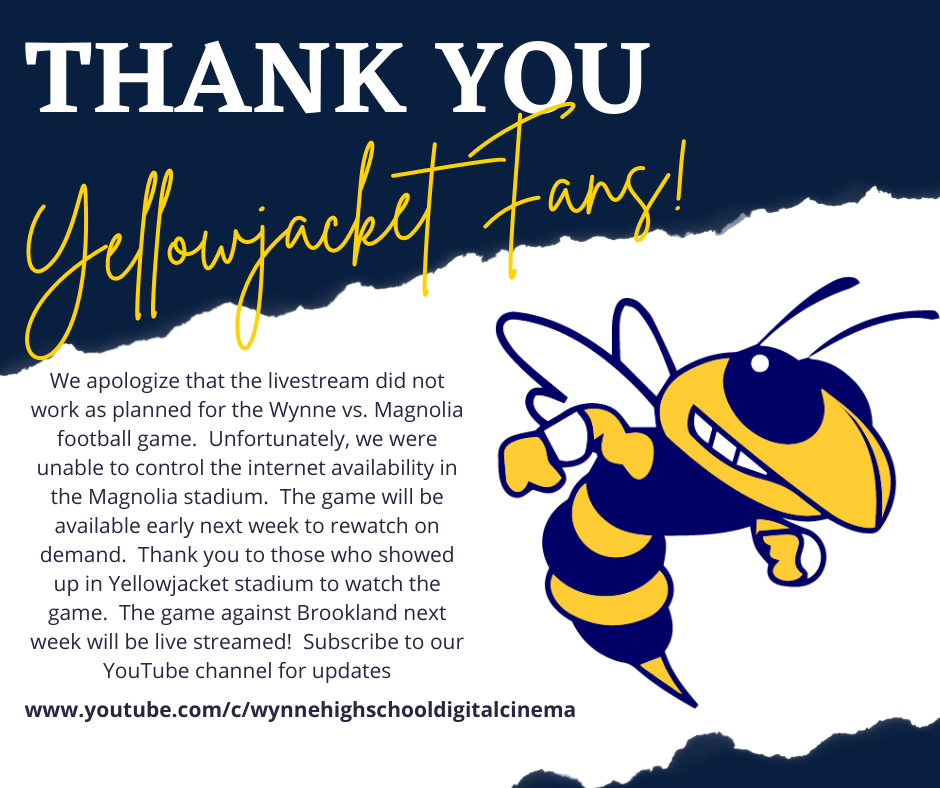 Join us!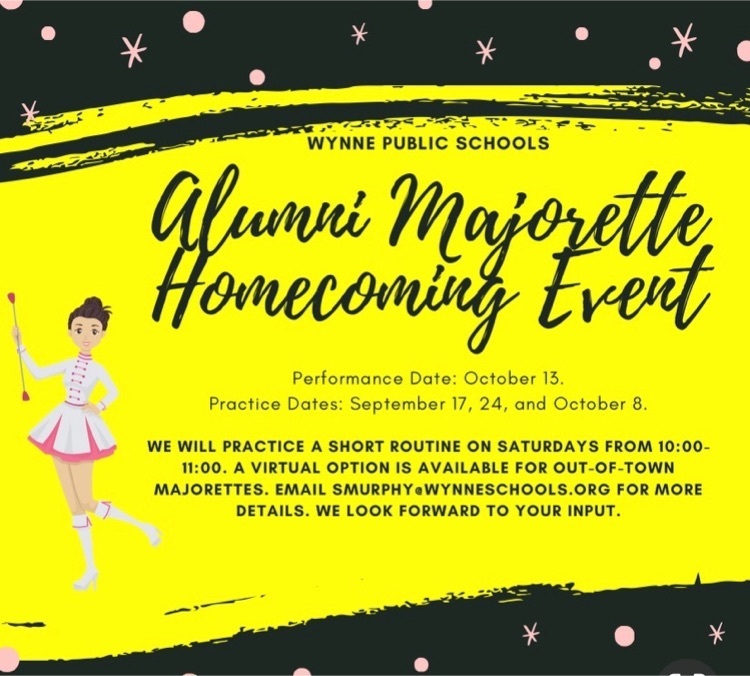 Watch tonight's game live on the WHS Digital Cinema Youtube channel or scan the QR Code in the picture.