Wynne Intermediate welcomes Gaybie Smith!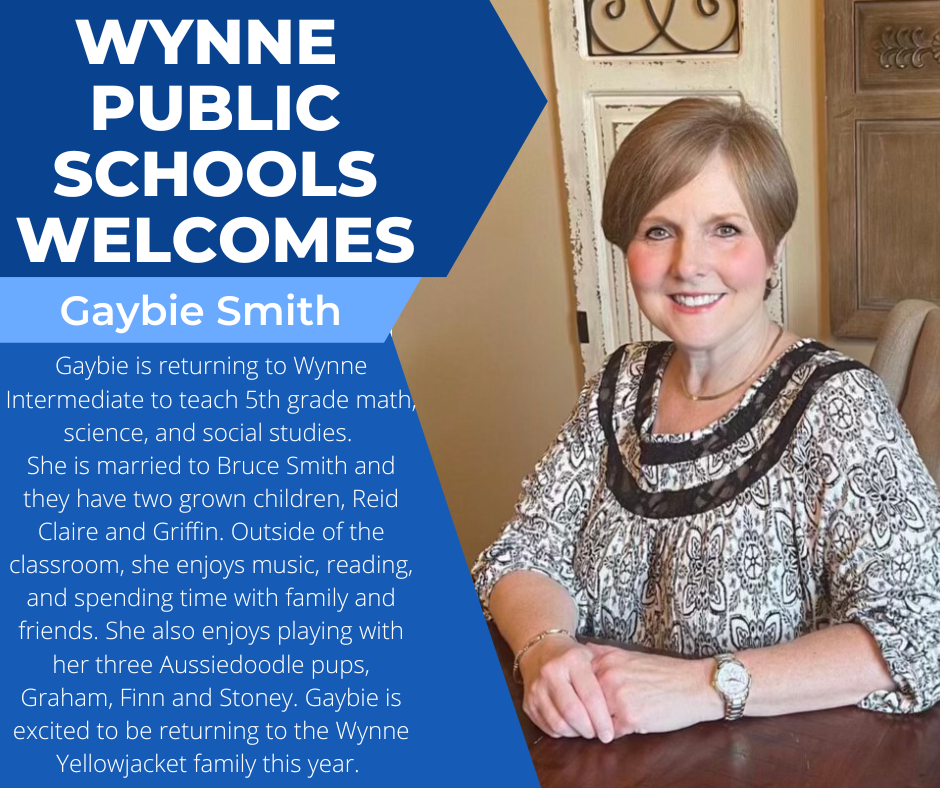 Wynne High School welcomes Blair McClanahan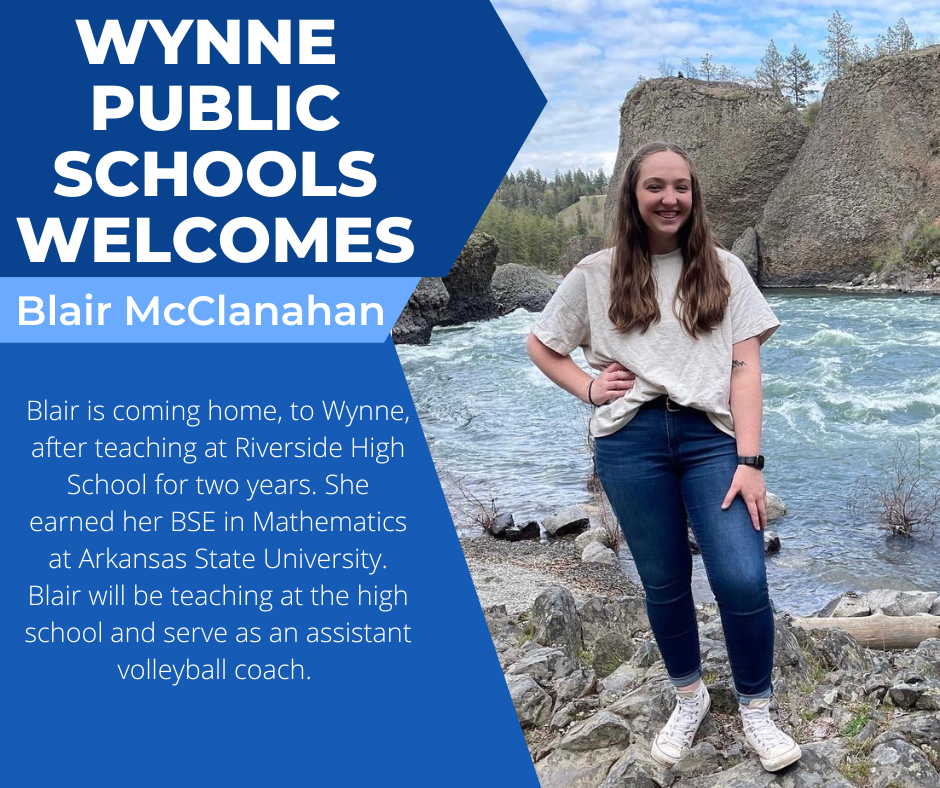 Wynne Primary School welcomes Nurse Erin Oguin!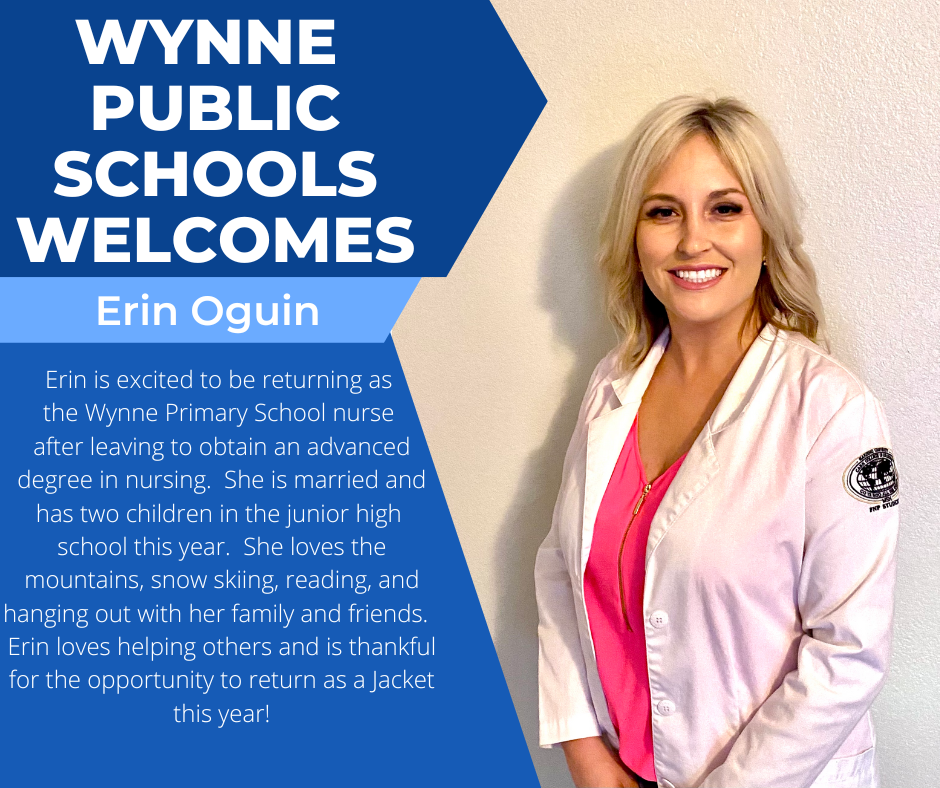 Wynne Junior High Welcomes Mary Alice Gerrard!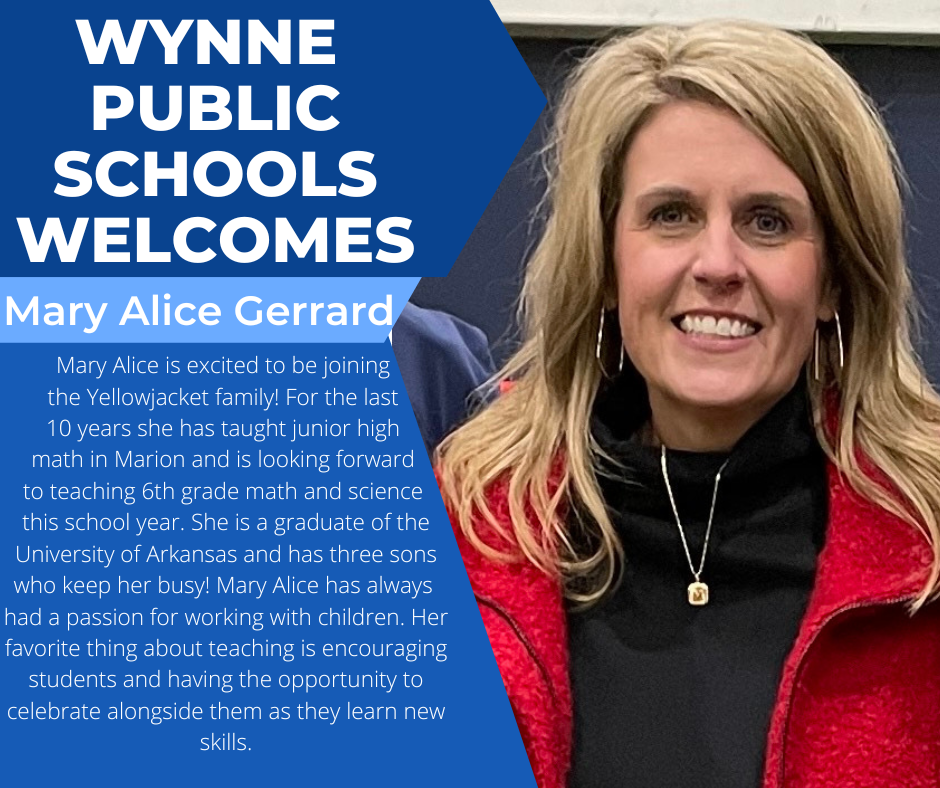 Wynne Intermediate welcomes Sarah Yarberry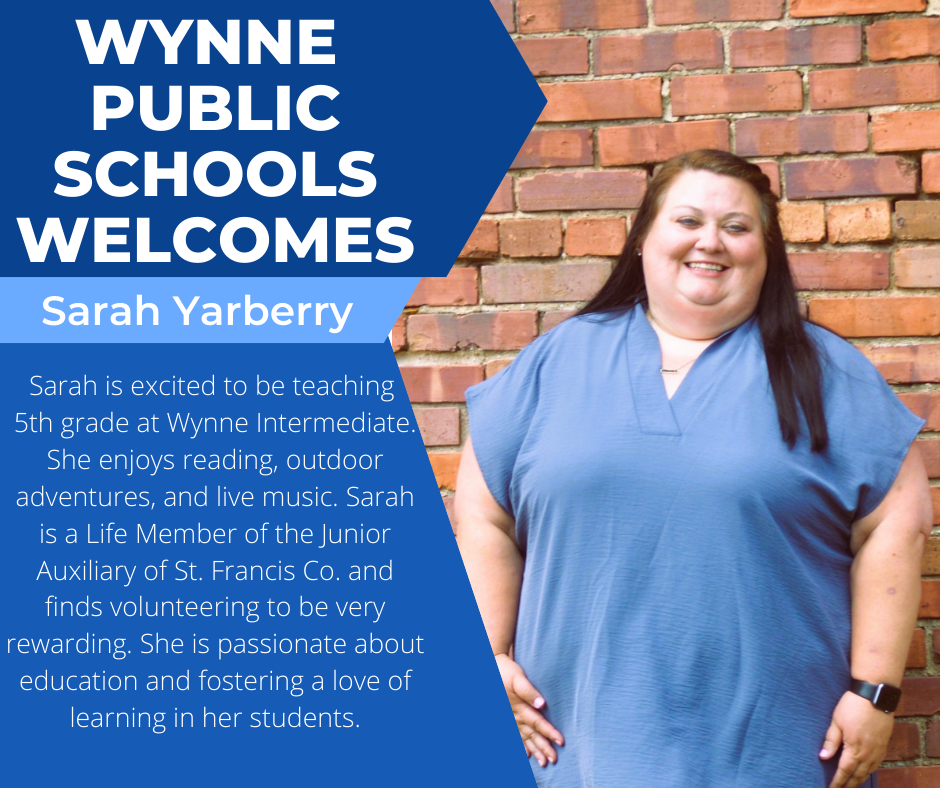 WJHS welcomes Sarah Marr!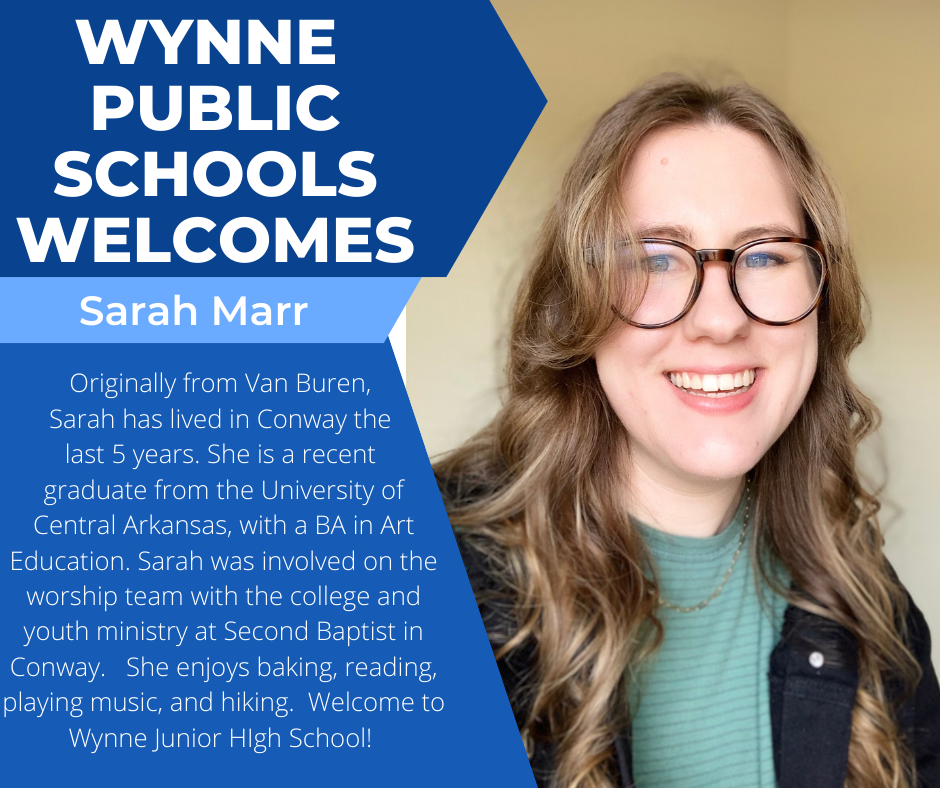 Congratulations!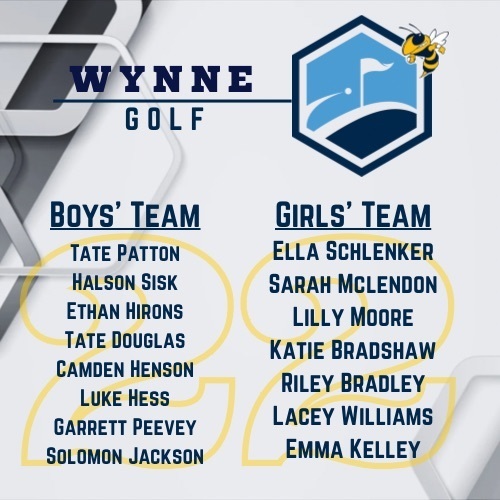 The Yellowjacket Transportation Department is grateful for ESSER funds purchasing new air conditioned buses! We will be prepared for our students to arrive July 25th!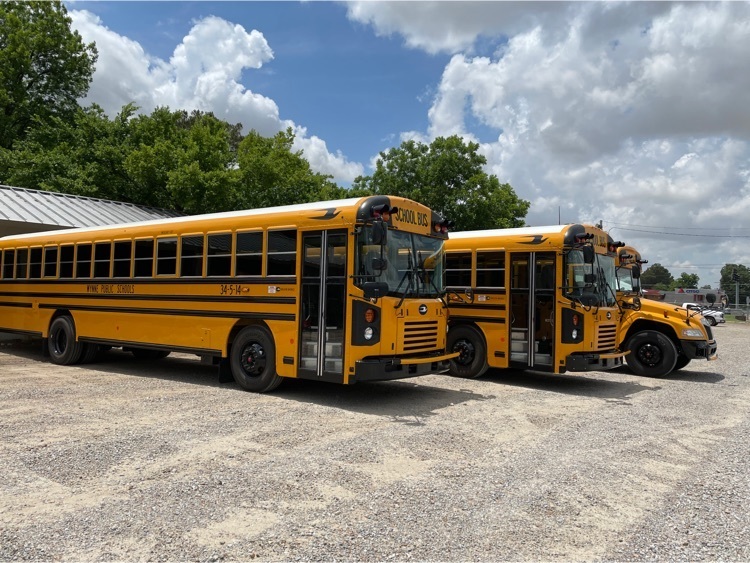 Wynne Public Schools welcomes Donna Smith to the Wynne High School faculty!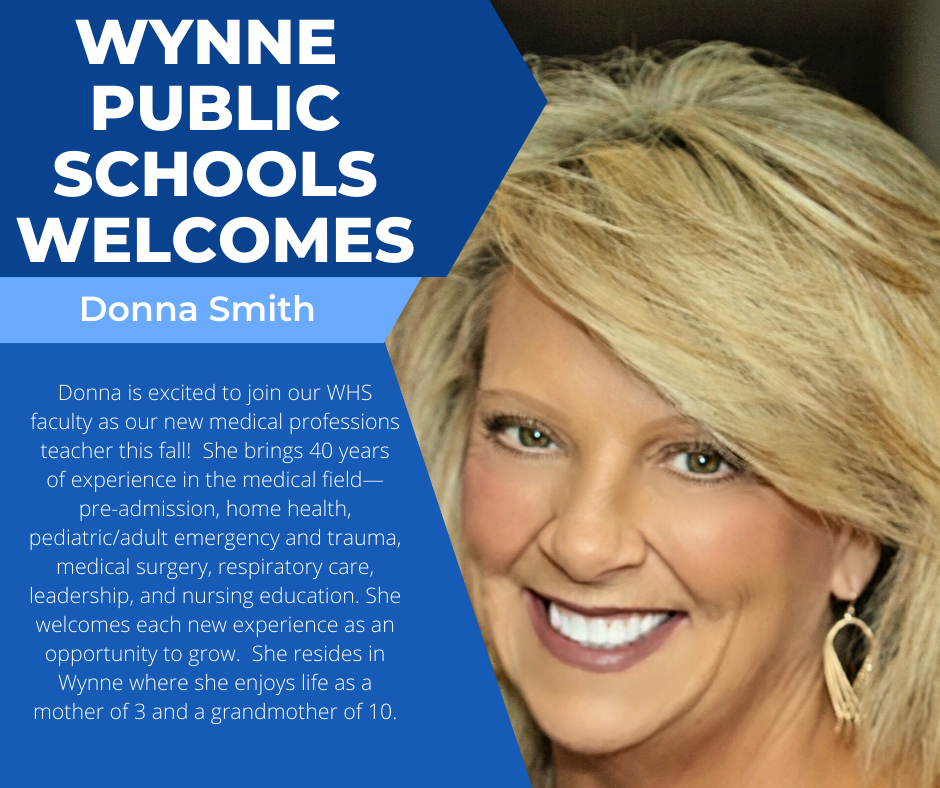 Wynne Public Schools welcomes our new teachers for 2022-2023!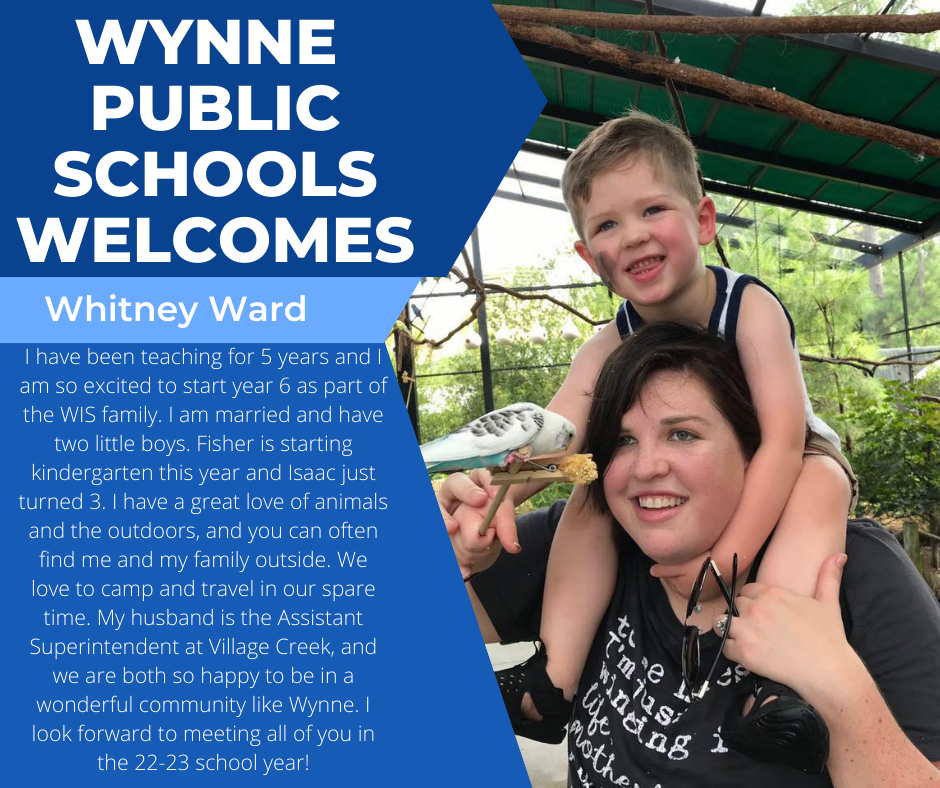 22-23 Jr Boys Basketball Roster; Parker King, Christian Wren, Avion Jones, Evan McConnell, Giovanni Griffin, Sol Jackson, Drake Harris, Jayden Little, Jkwan Roddy, Asa Myers, Anthony Smith, Iveyian Gardner, TJ Fields, MJ Halk, Maddox Wingo, Grant O'Guinn, Alex Snow, Klark Garza, Caden Crawford, Tucker Douglas, Jaylin Williams, Melvin King, Brayden Smith

We are on KWYN this morning !!!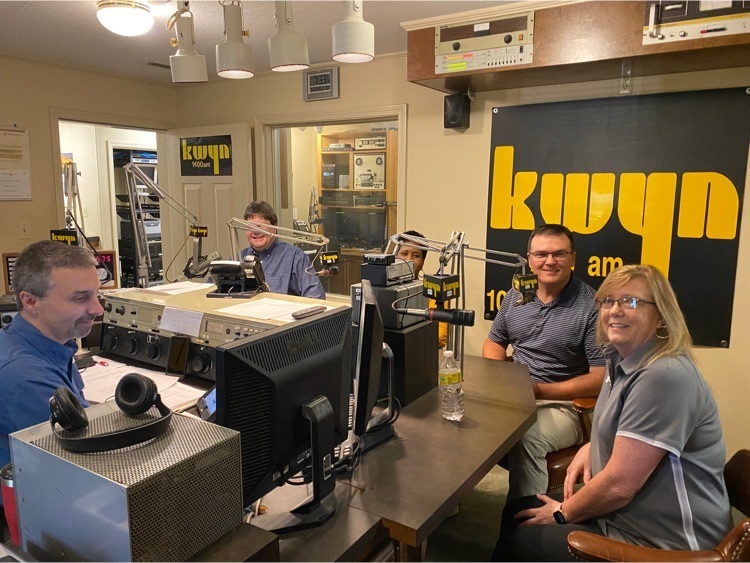 Thank you Dr. Smith for attending the recruitment fair at the Odell McCallum Center.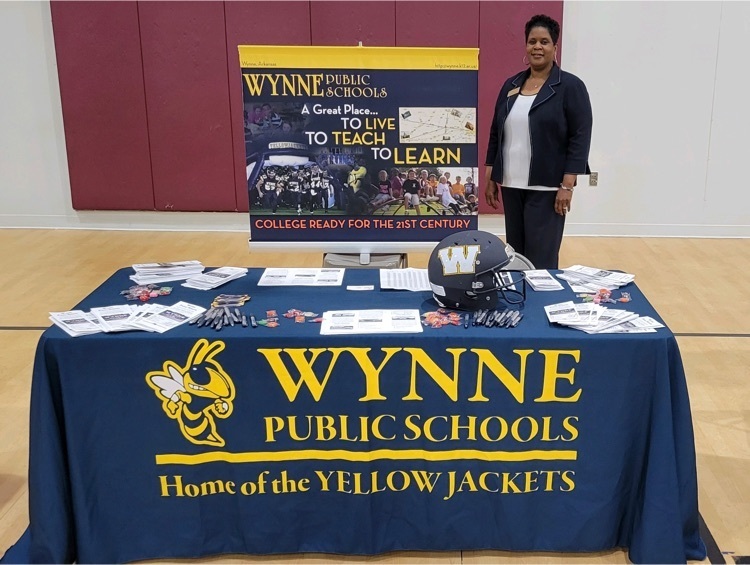 CONGRATULATIONS CLASS OF 2022!🎉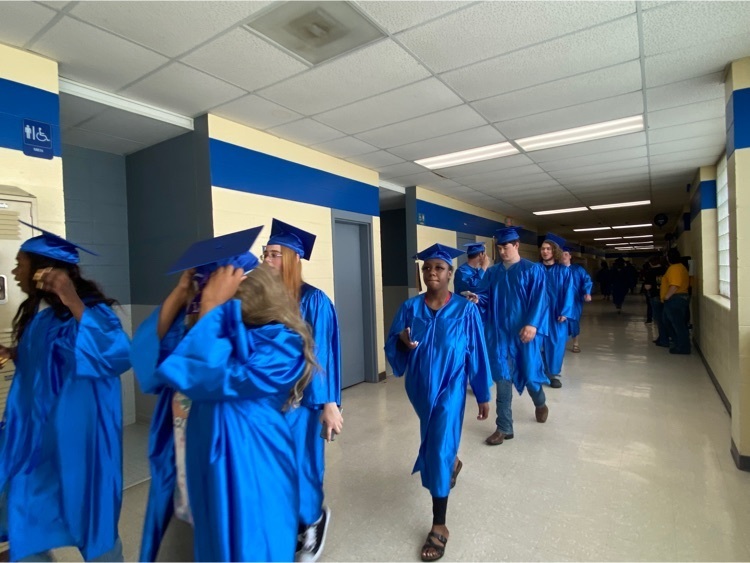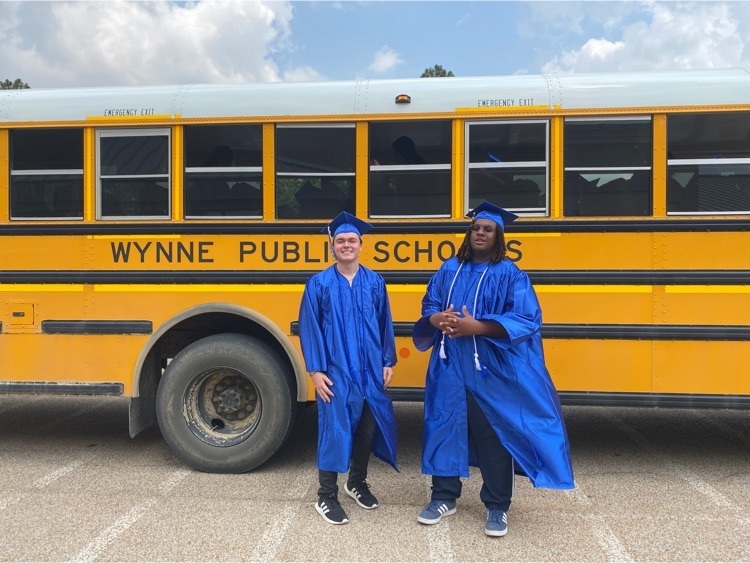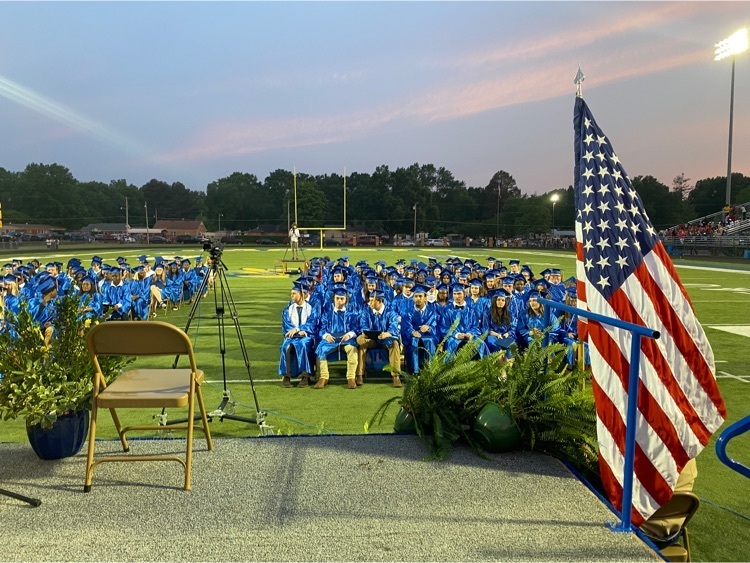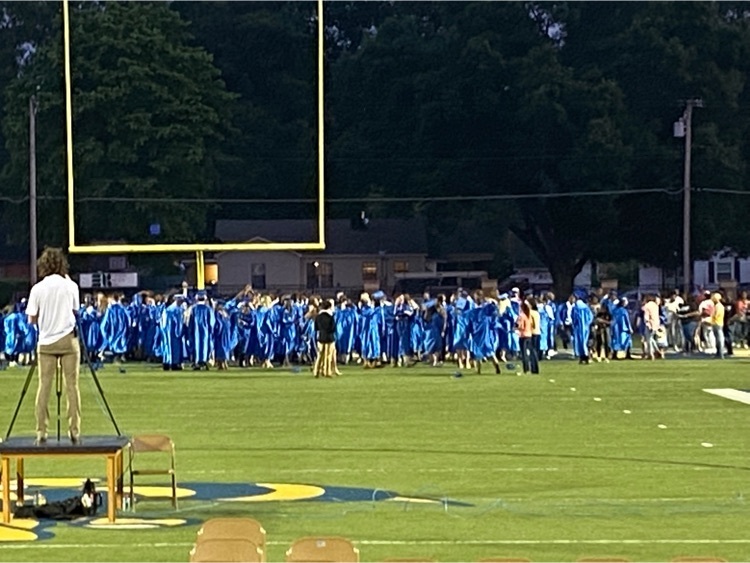 2022-2023 Wynne Yellowjackets 7th Grade Basketball Team Team Roster Charlie Davis Walker Denevan Drake Hawkins Decorian Jackson Jack King Tacker McCutcheon Ashton McDaniel John Mills Kaden Moody Richard Roberson Curtis Scott Shovonte Selvy Keionte Simmons August Smith Tyrese Smith Demetric Taylor Manager: Deangelo Selvy

The Wynne High School Jacket Productions program will live stream tonight's Class of 2022 graduation using the new YouTube channel. You can subscribe to the channel by searching Wynne High School Jacket Productions. To view the graduation live, click on the following link:
https://www.youtube.com/channel/UCxb8l75_PT4ozNg--FfixyA

22-23 Junior High Volleyball Team; Lynsey Andrews, Savannah Brown, Lia Bunch, Katie Cowan, Camille Crawford, Clara Davis, Abbey Easley, Katie Hodges, Lanie Homan, Blair Huddleston, Landry Lovell, Cate Parker, Ella Reed, Zoë Scott, Julia Shepherd, Laekyn Smith, Caetlyn Tansy, Baylee Williams

22-23 7th Grade Volleyball Team Brooke Evans, Hila Fay Hixon, Rose Jackson, Lexi McMillan, Cady Brooke Meek, Kacyn Pinegar, Macy Sides, Baxley Vaught, Ally Wizer

Wynne High School recognized its Career & Technical Education seniors who completed a Program of Study in a specific area. Thanks to Mr. Tim Johnston, Associate Director of Career & Technical Education for being our guest speaker.