5A State Football Championship Bracket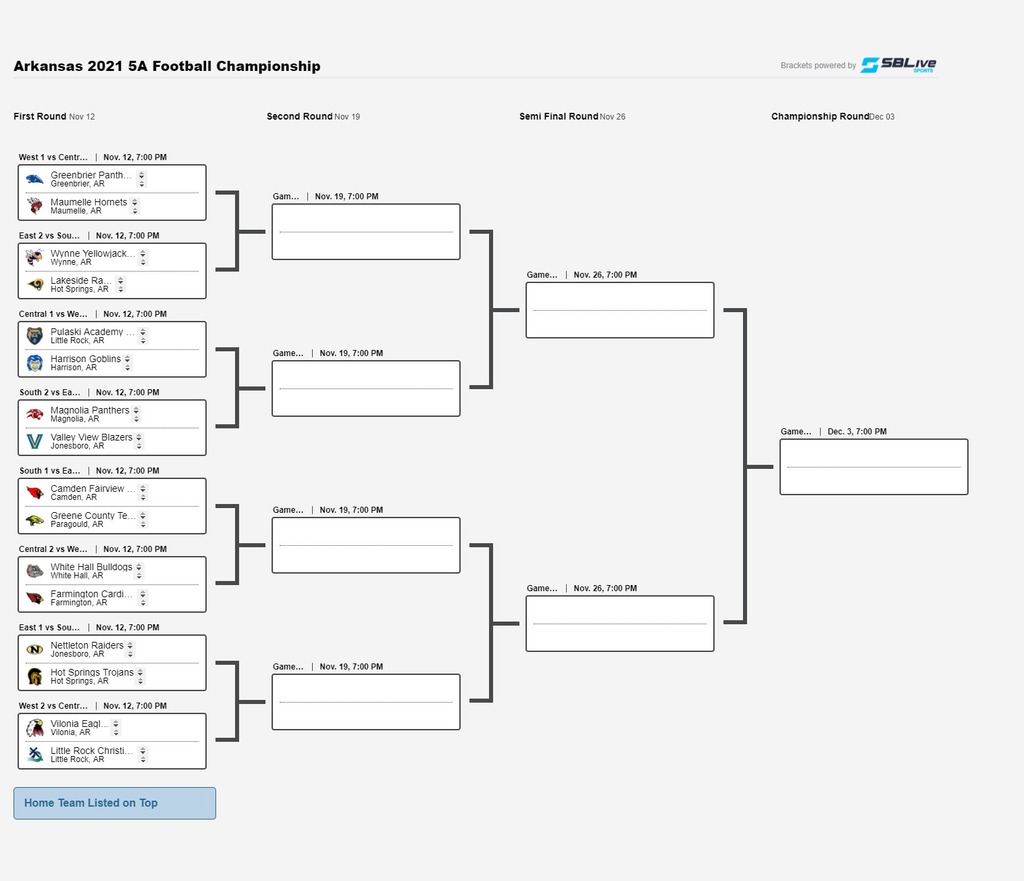 The Wynne High School Marching Yellowjackets competed at the 39th Annual Paragould-McDonald's Marching Invitational on Saturday, where they earned the following ratings and awards. Superior Rating - Color Guard Excellent Rating - Band 2nd Place Percussion - Class AAA 2nd Place Color Guard - Class AAA 3rd Place Band - Class AAA Pictured below are the senior members of the band, along with color guard captain Kiara Tucker and drum major Nayshaun Warren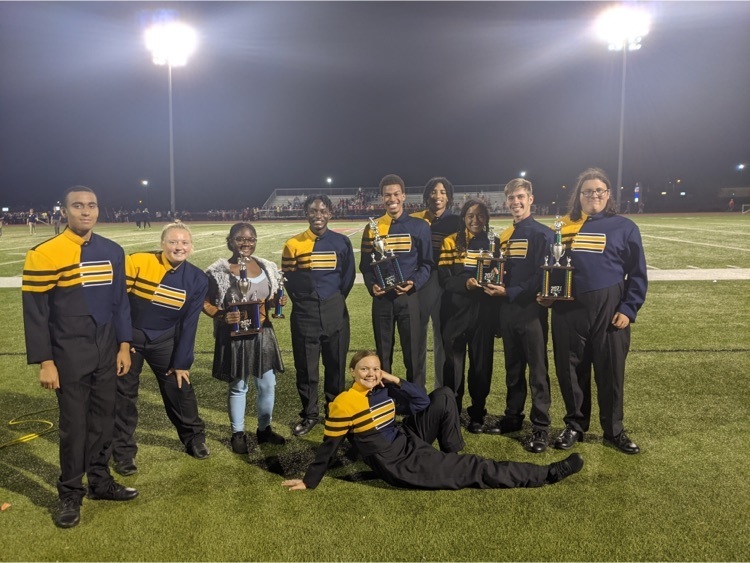 Volleyball is going to state!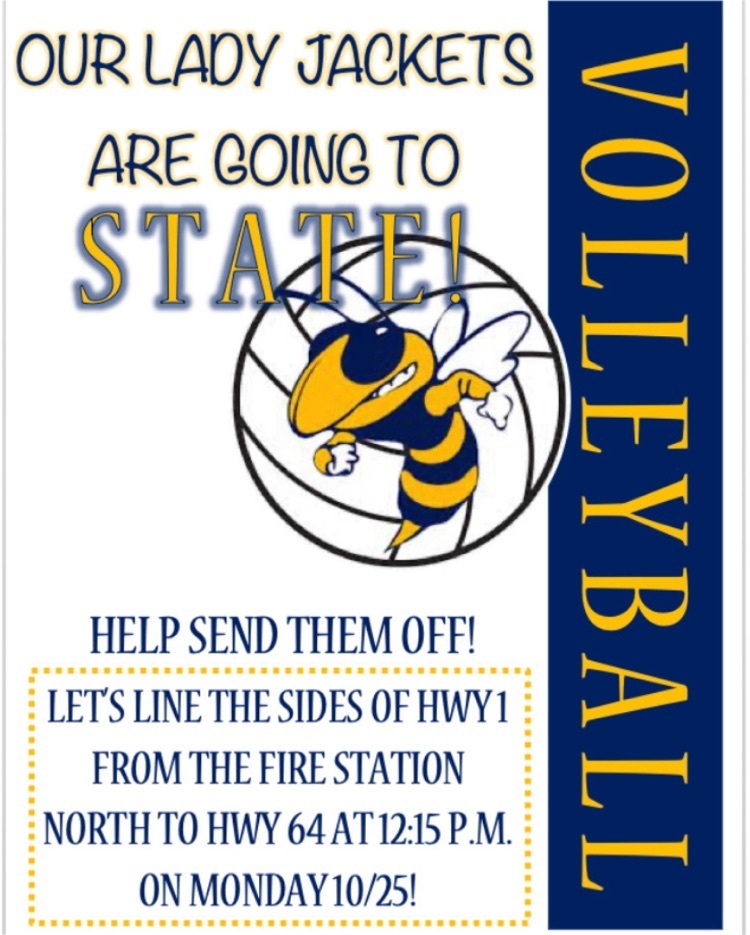 CRESC along with Great Rivers ESC and Arkansas River ESC will be hosting a Become A Teacher Event. The first session will be Oct 20, 2021 from 5:30-7:30 pm and the second session will be Oct 26, 2021 from 5:30-7:30 pm.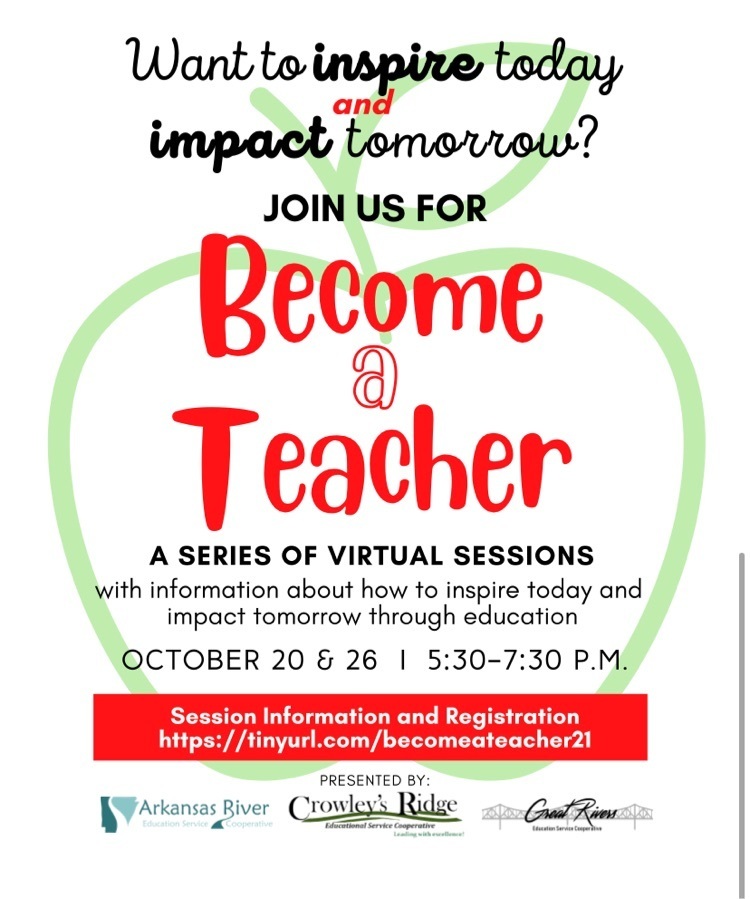 Congratulations !!!!!! 🎉🎊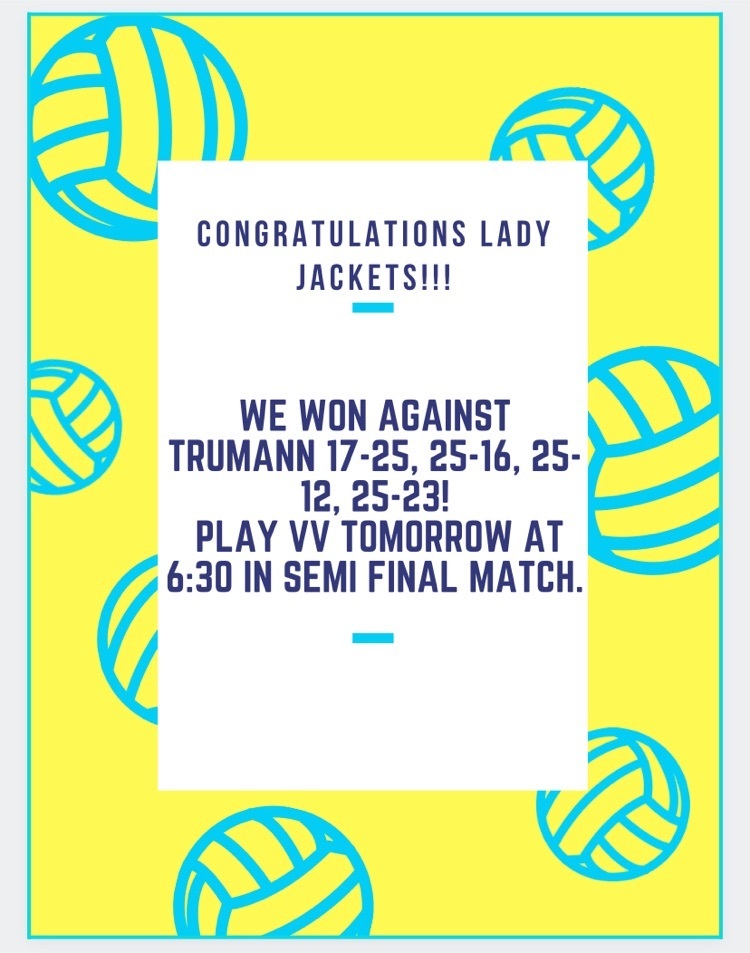 School Bus Safety Week!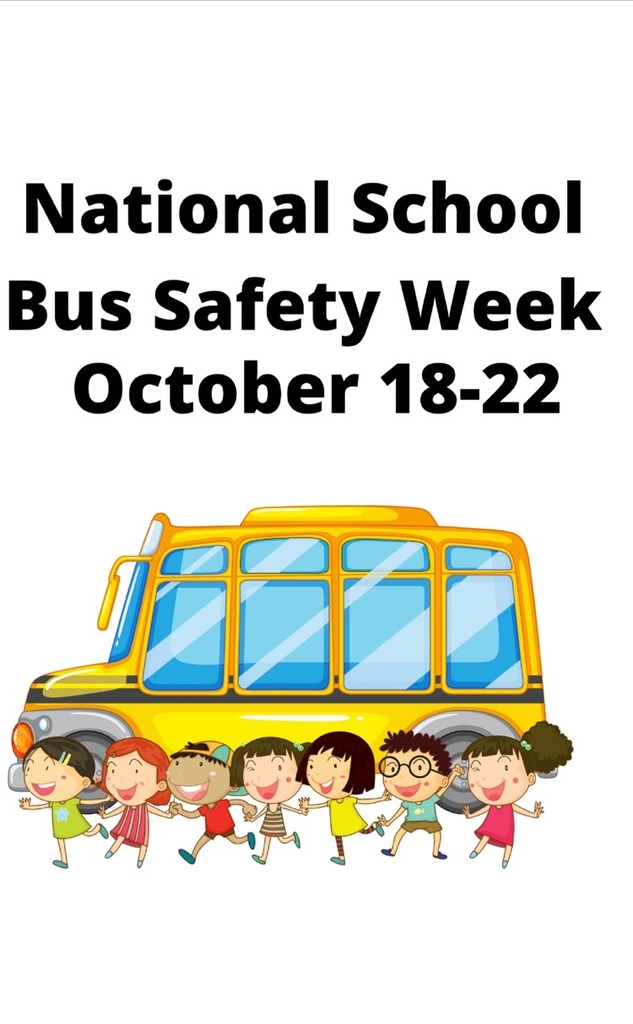 Congratulations to the Yellowjacket Band!

Friday morning workouts before school!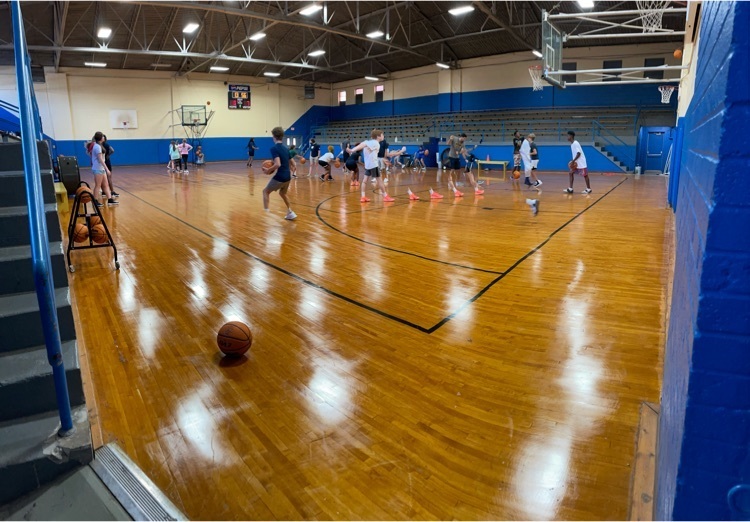 Thank you JMROTC for honoring our fallen soldiers at Friday night's football game!! God Bless America and our Troops!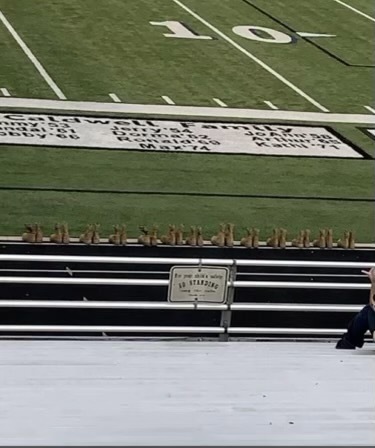 Football Friday Night💙💛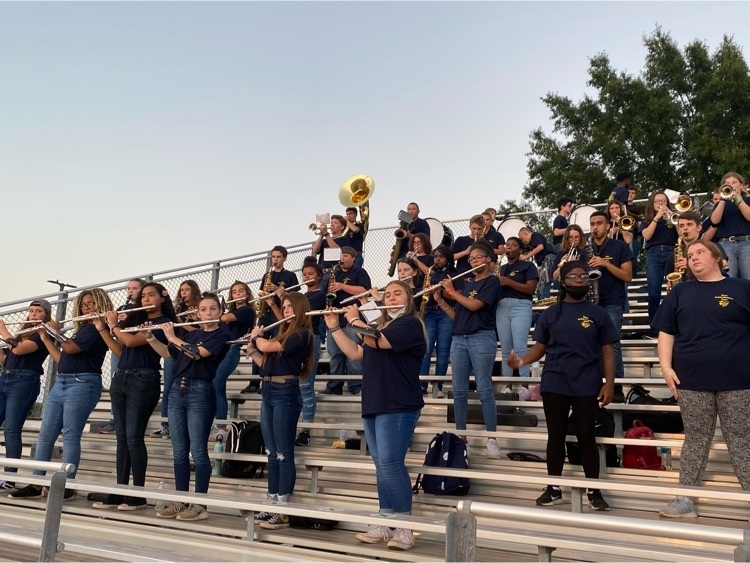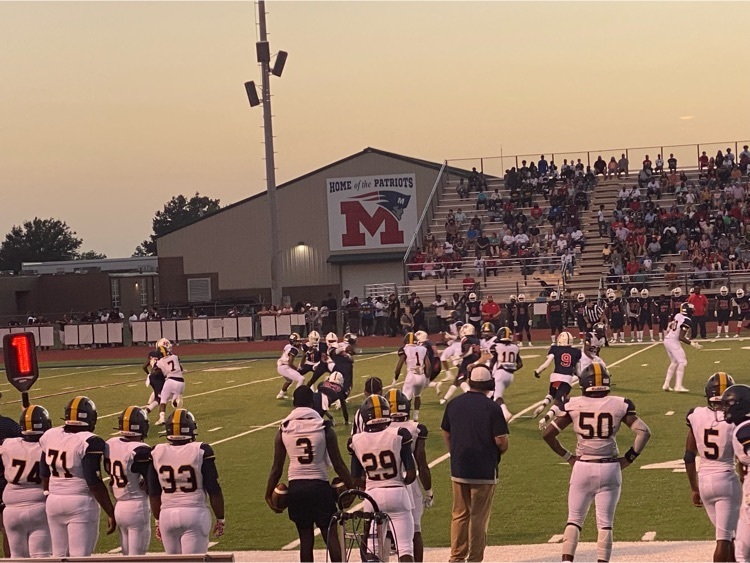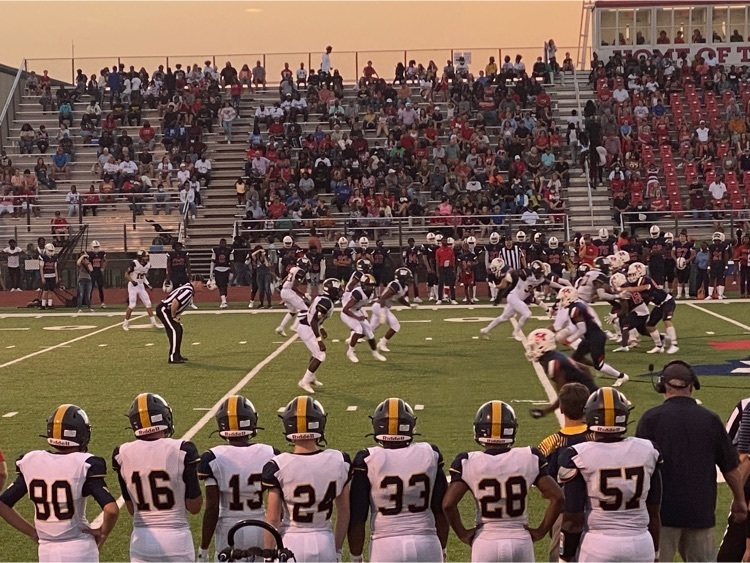 Wynne Public Schools will provide free meals to all students within our district for the 2021-2022 school year.

Letter to parents, students, staff, and all of our Yellowjacket family.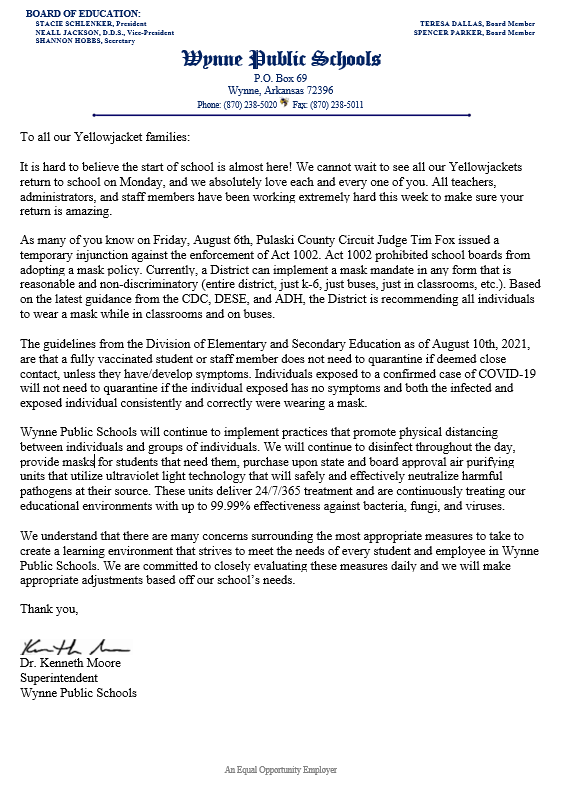 August 5, 2021 Four Arkansas Teacher of the Year State Semi-Finalists Named LITTLE ROCK — Gov. Asa Hutchinson and Arkansas Department of Education Secretary Johnny Key recognized four Arkansas teachers today who were named 2022 Arkansas Teacher of the Year State Semi-Finalists. During the ceremony held at the Governor's Mansion, 12 regional finalists also were honored. "Congratulations to the four teachers recognized today," Key said. "In light of the most recent unprecedented school year, I want to thank all educators for their commitment to their students. These four teachers recognized today are among some of the best educators around this state and represent the hard work and professionalism exhibited whether students learned in person or virtually. Thank you for serving as role models for your students, your fellow educators, and your communities." The state semi-finalists listed below each received a medallion and an additional $1,000 prize provided by the Walton Family Foundation. As a regional finalist, they also received a certificate and a $1,000 prize. Allison Dolan Social Studies, Grades 9-12 Don Tyson School of Innovation Springdale School District Northwest Arkansas Education Service Cooperative Jil'Lana Heard Library Media Specialist, Grades 10-12 Lake Hamilton High School Lake Hamilton School District Dawson Education Service Cooperative Vickie Lewis English, Math, Reading, Science, & Social Studies, Grades 6-8 NewStart Academy ALE Wynne School District Crowley's Ridge Educational Service Cooperative Jessica Saum Special Education, Grades K-4 Stagecoach Elementary School Cabot School District Wilbur D. Mills Education Service Cooperative The Arkansas Teacher of the Year program is part of the National Teacher of the Year program, which recognizes teachers for their teaching and leadership skills. The ATOY selection committee will conduct site visits for each of the four state semi-finalists, with the 2022 ATOY named this fall. The ATOY will be eligible to become the 2022 National Teacher of the Year. To learn more about the ATOY program, visit
https://bit.ly/3jiLkL2
. Follow us on Twitter @ArkansasEd. Like us on Facebook at Arkansas Department of Education. Follow us on Instagram at arkansas_ed.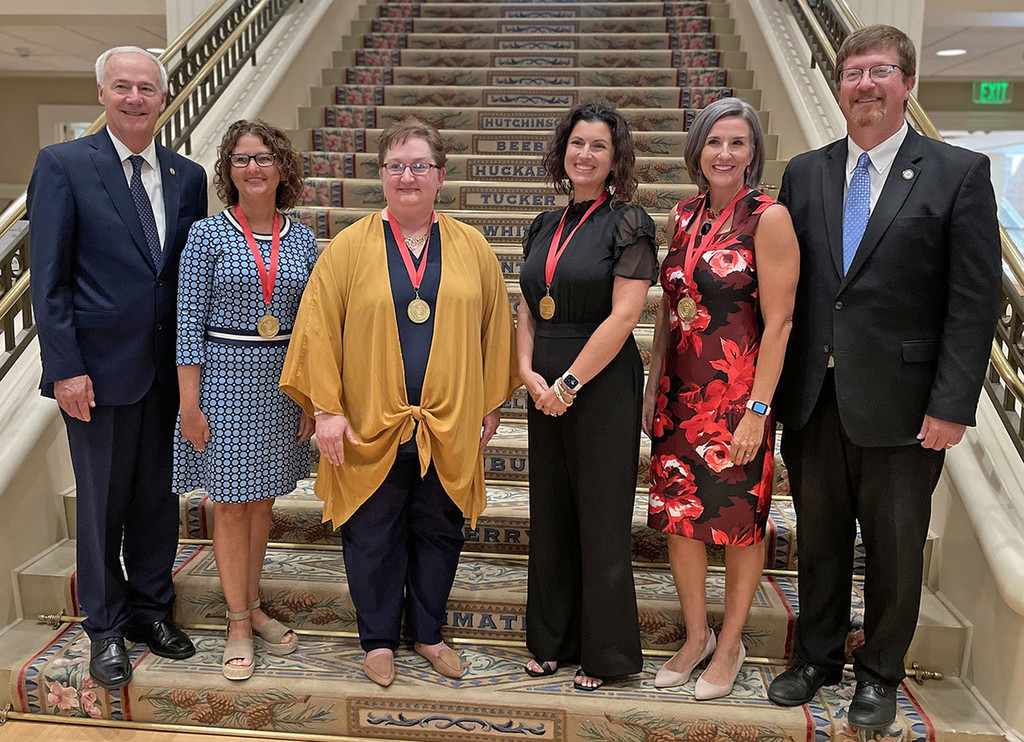 JOIN US!!!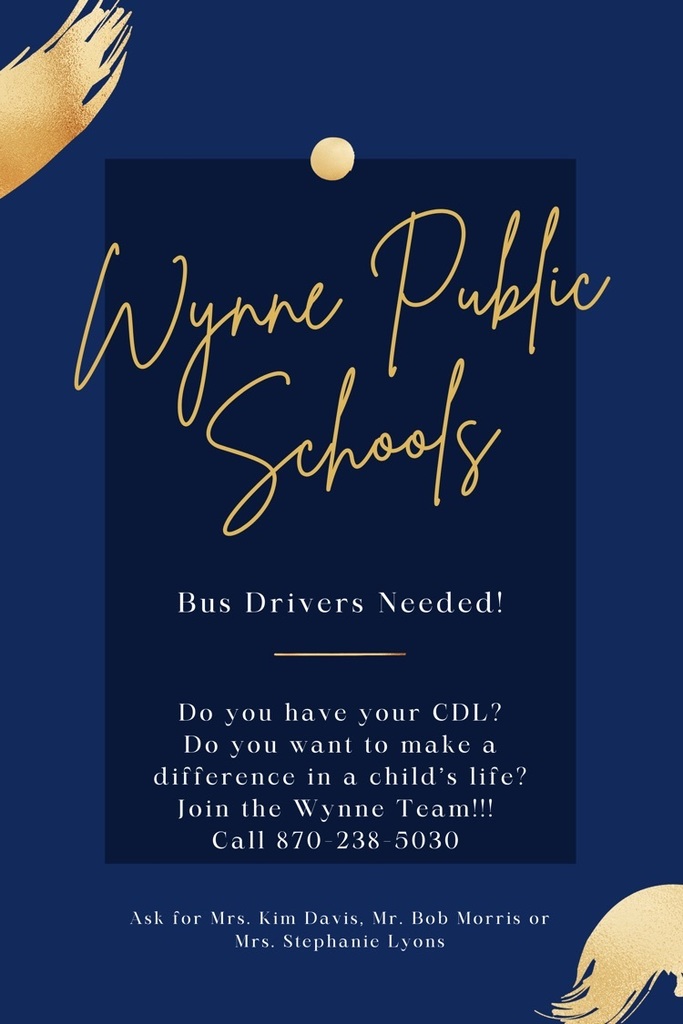 Anyone interested in joining our district and serving our students as a substitute teacher, please contact ESS at:
HRMidwest@ESS.com
877.855.7264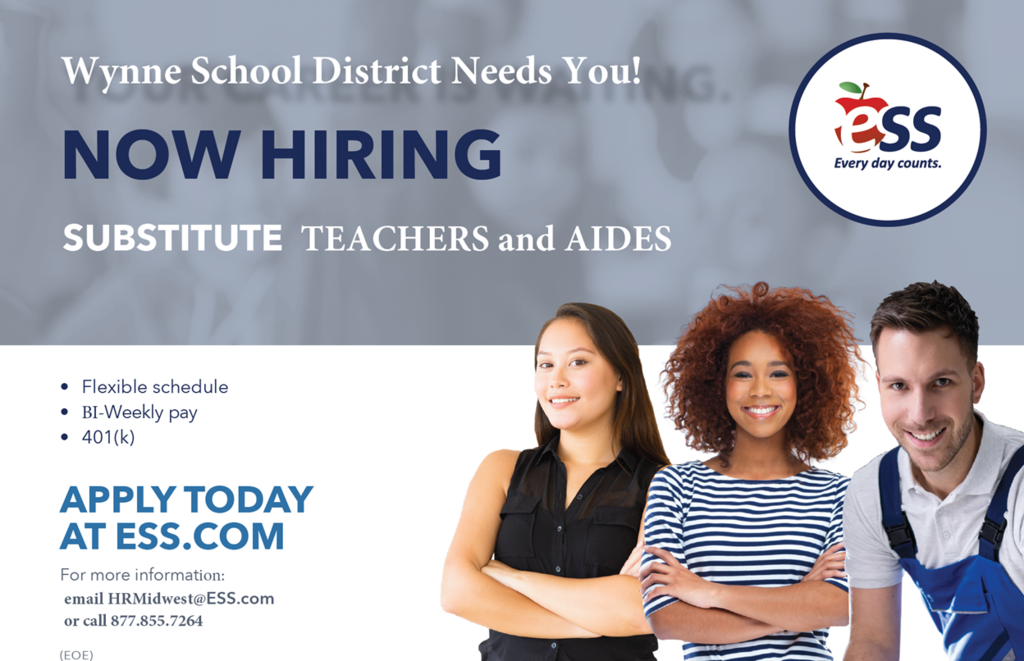 Congratulations to Ally Davis for making the All Star Softball team! Also great job to Coach Busby!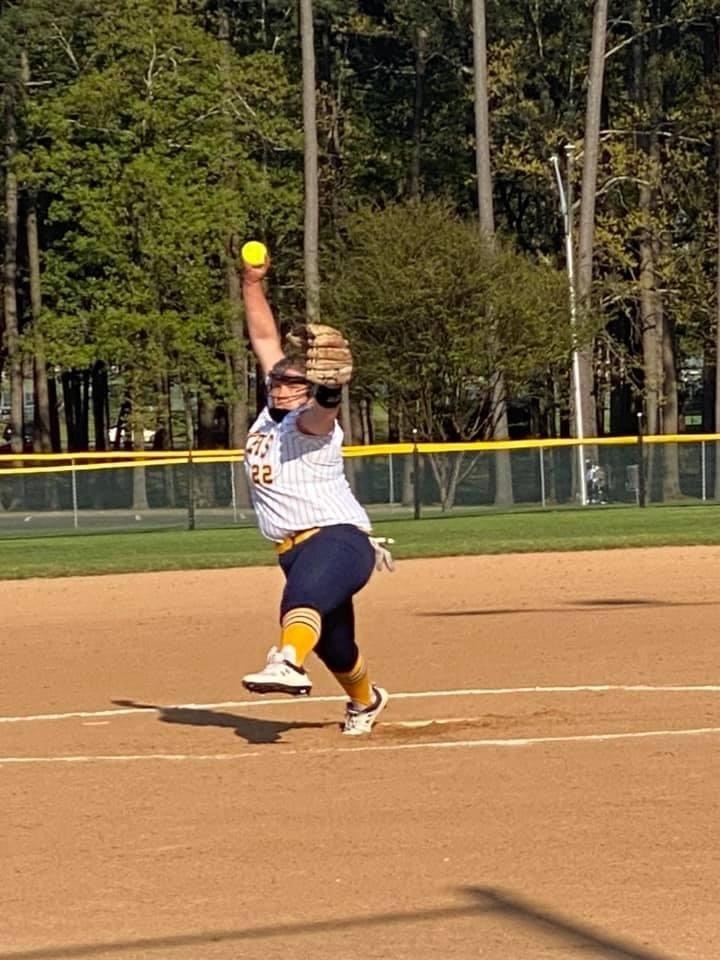 AMERICAN RESCUE PLAN ACT FEEDBACK The Wynne School District has a preliminary allocation of funds in the amount of $5,728,065.45 under the American Rescue Plan. The focus is to help schools return safely to in-person instruction, maximize in-person instruction time, sustain the safe operations of schools, and address the academic, social, emotional, and mental health impact of COVID-19. The district is requesting feedback on how these funds should be spent. We encourage all stakeholders within the community to complete the form below.
https://forms.gle/KaCqXwKHYCk3qJCy5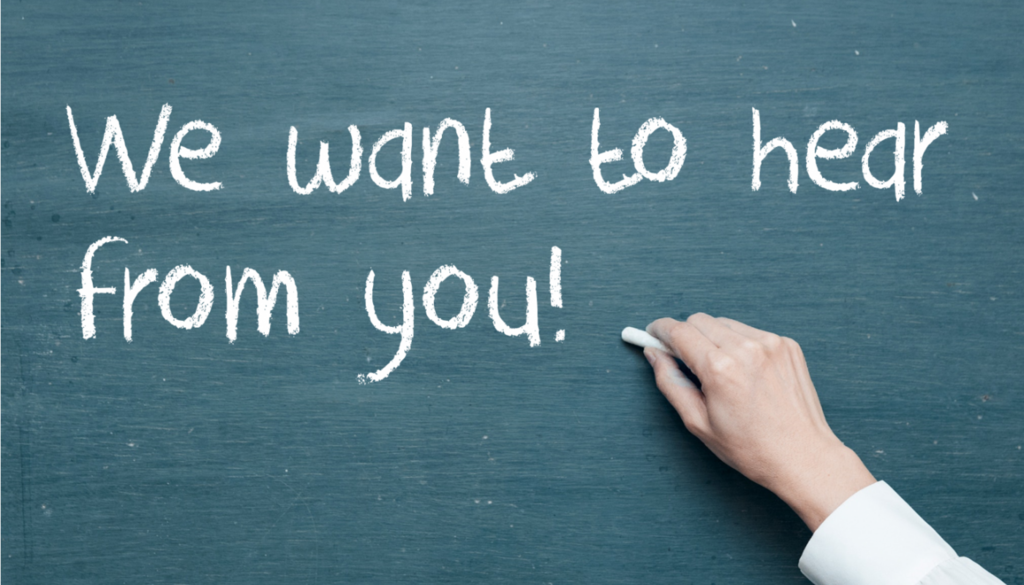 All American Cheerleaders:  Londyn McDaniel, Emma Miller, Emma Casbeer, Sarah McLendon and Stella Smith CONGRATULATIONS!!!!🎊 Once a Jacket Always a Jacket!!!!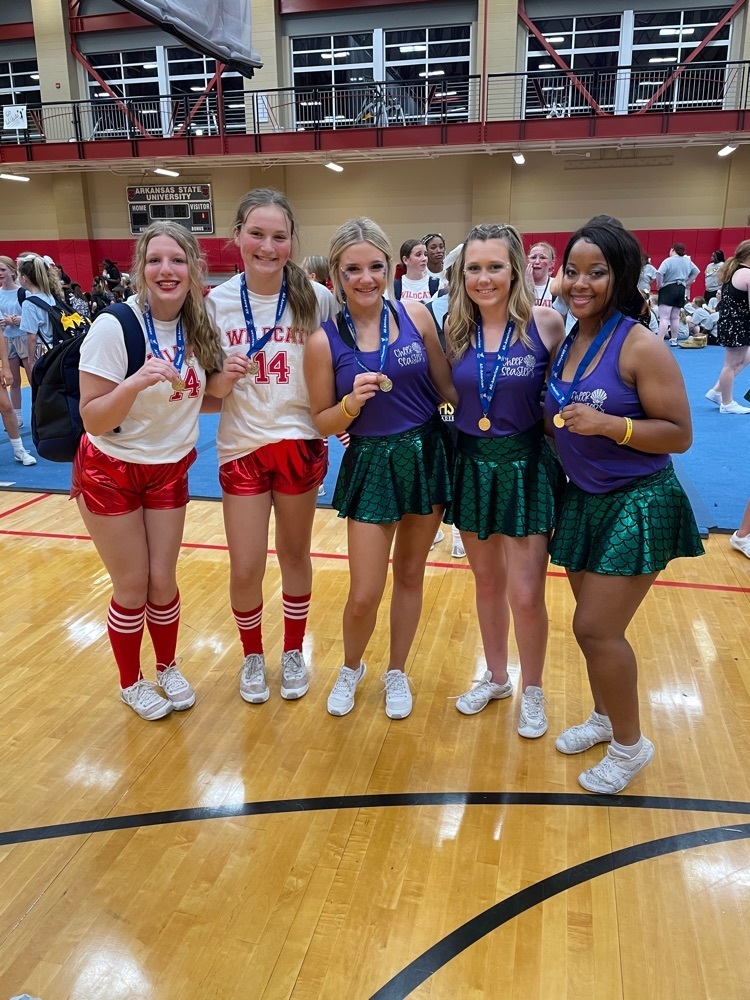 Congratulations to Wynne Varsity Cheerleaders!🎉📣 First Place Game Day Routine First Place Overall Camp First Place Superior Squad First Place Traditions Award